Latest Offers
Special Offers and Deals from Air Niugini
Latest Offers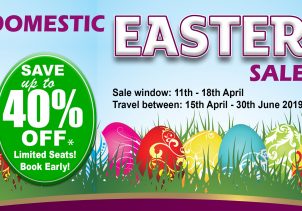 Domestic Easter Sale ​
Air Niugini is offering special Easter fares up to 40% OFF* on all Domestic flights. This offer is valid only if you book between the 11th to 18th of April 2019 for travel anytime from the 15th of April to the 30th of June 2019 to any domestic destination.
View Offer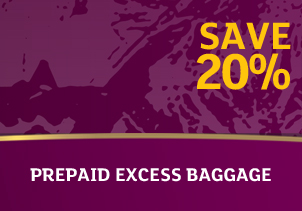 Save 20% on excess baggage
Air Niugini has availed prepaid baggage to the traveling public for those who think their baggage will exceed the allowable checked baggage allowance. Prepaid baggage are purchased in blocks of five kilograms (5kgs) with a minimum of five kilograms (5kgs) and maximum of forty five (45kgs) per passenger.
View Offer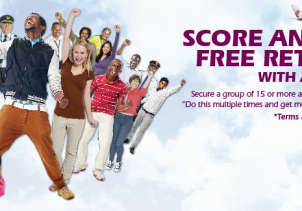 Absolutely-Free Ticket
Want a Free Return Ticket on Air Niugini? No taxes to pay either!? It's called the Ab-Free Ticket.
View Offer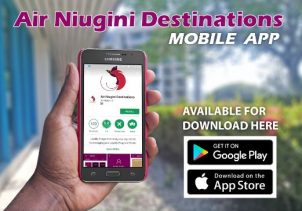 Download The App And Get Free Points Today
As part of Air Niugini's continuous drive to create efficiencies for our clients, we are releasing our Destination Loyalty Mobile Application.
View Offer