Making an online booking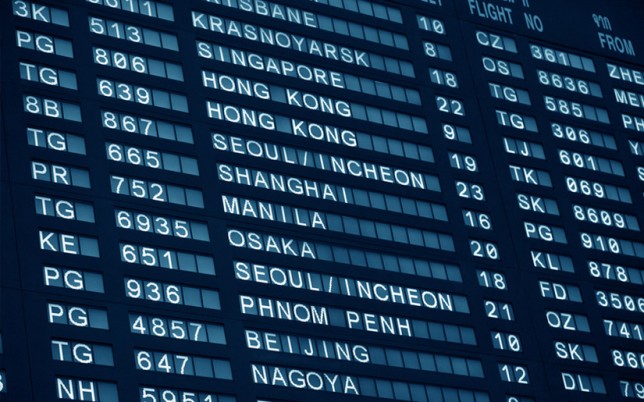 How can I view my reservation?
If you create an online account when you make a booking with Air Niugini, you can log in any time to view your flight details.
How far in advance can I book a flight?
Bookings may be made up to one year in advance. If you make a booking far in advance of your travel date, we recommend that you check with your local Air Niugini office a few weeks before you travel in case there have been any flight schedule changes.
Can I book a flight online and pay later?
No, all online bookings must be paid for at the time of booking with a valid credit card.
What credit cards do Air Niugini accept for flights booked online?
You can make a booking using any of the following credit cards:
Visa Card
MasterCard
American Express
What type of ticket will I receive?
You will receive an electronic ticket receipt when the transaction has been successfully completed.
How does electronic ticketing work?
An electronic ticket (e-ticket) is a convenient alternative to a paper ticket. You simply print a copy of your itinerary and keep it with you during your journey.
Just present it at the check in counter and it will be processed in the same way as if you had a paper ticket. If you misplace your e-ticket, you can log into your Air Niugini account and print out another one. If you haven't registered for an Air Niugini account, you will need to contact Air Niugini and ask for your e-ticket to be emailed to you.
What should I do if I forget the password for my Air Niugini account?
Firstly, make sure that you have entered your details correctly as usernames and passwords are case sensitive. If you're still unable to log in, you can have your password emailed to you. Just go to the login page and click on 'forgot your password?' Enter your username and click 'continue'.
If I don't receive a paper ticket, how can I be sure that my booking is confirmed and correct?
The Air Niugini Reservation System creates an electronically held record (e-ticket) when you make your booking. A message will appear on screen once you've made your booking and confirmation of your booking will be emailed to you.
Can I get an e-ticket if I have to check in with baggage?
Yes, you can purchase an electronic ticket even if you have baggage to check in. Just present it at the check in counter like you would with a paper ticket.
If you're travelling overseas you must make sure that you have all the necessary documentation for your trip. This may include visas for the countries you are visiting, proof of financial support for the time you will be away and/or a return ticket. To find out the requirements for your destination, please check with your nearest airline office or travel agent.
Do I need to have an account with the same bank as Air Niugini to book online?
No, all you need is a valid credit card with sufficient funds to pay for the purchase of your online booking.
Does Air Niugini have an online check in facility?
Yes, just click on the 'Manage A Booking' tab and follow the prompts to process your check in online.
How do I check in online if I have baggage?
Once you have checked in online, go to the 'Online Check In' counter at the airport or normal check in counter. Your bags will be weighed and bag tags processed.