The Colorful Mt Hagen Show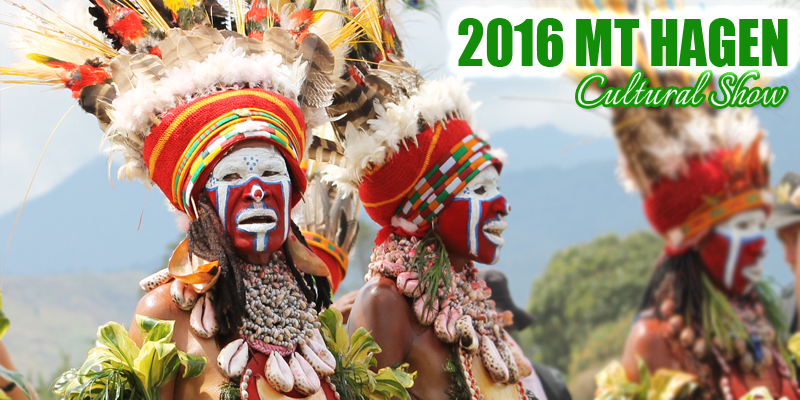 The 2016 Mt Hagen Show is set for the 20th – 21st of August.
Every year in the month of August, tribes in the Highlands of Papua New Guinea and around the country gather to celebrate their ancestral traditions with singing and dancing at the Mt Hagen Show. It is one of the most extraordinary sights ever witnessed by international visitors. Hundreds of tribesmen and women parade to showcase their diversified cultures and beautiful traditional dresses.
The Hagen Show was first staged in 1961 before PNG's Independence as an event to unify tribes.
Local entertainers from the modern music scene will perform during the show.  Arts and crafts will also be on display.
Mount Hagen Show brings together sing-sing groups from all over the country in an amazing conglomeration of colour, beauty and culture.
Sing-sing is a gathering of a few tribes in Papua New Guinea. People arrive to show their divergent culture, dance and music. Intend of these gatherings is to peacefully share their traditions. Villagers paint and decorate themselves for sing-sings.
So don't miss out this exciting cultural event in Mt Hagen, Papua New Guinea.