25% Travel Discount for Air Niugini Savings and Loans Society Members
April 11, 2019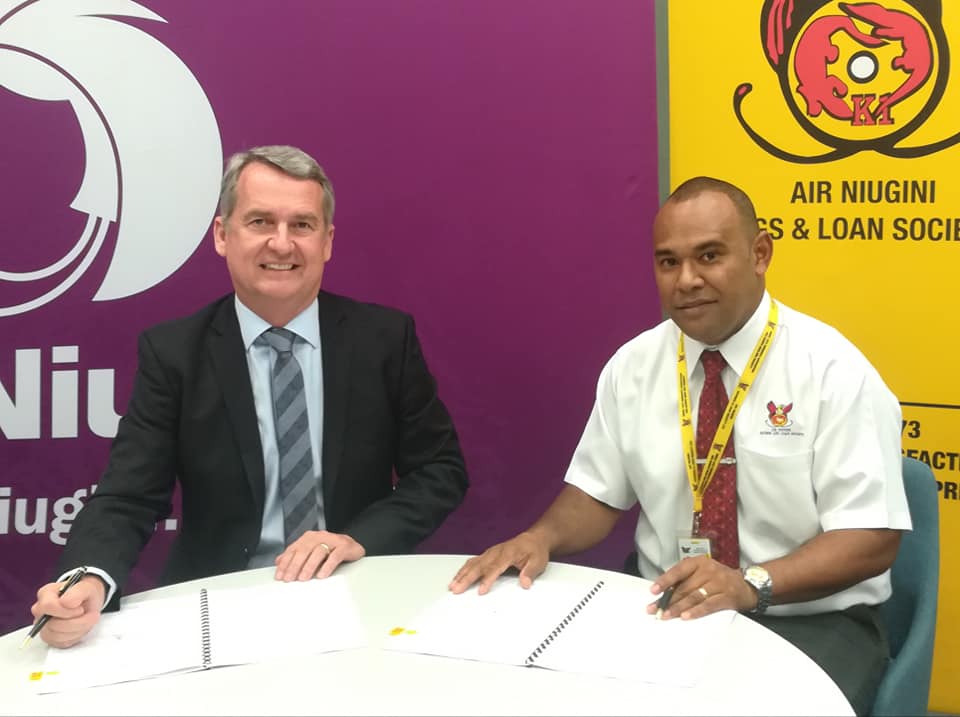 1, 500 members of Air Niugini Savings and Loans Society and their dependents can expect up to 25% discount on travel on both Air Niugini domestic and international sectors, effective today Wednesday, 10th April and for the next two years.
This follows the signing of a renewed agreement between ANG Managing Director, Alan Milne and Chief Executive Officer of ANG Savings & Loans Society, David Munaga in Port Moresby this afternoon.
Of the 1, 500 membership, 40% are Air Niugini staff.