Air Niugini Announces Higher Altitude Program
March 20, 2019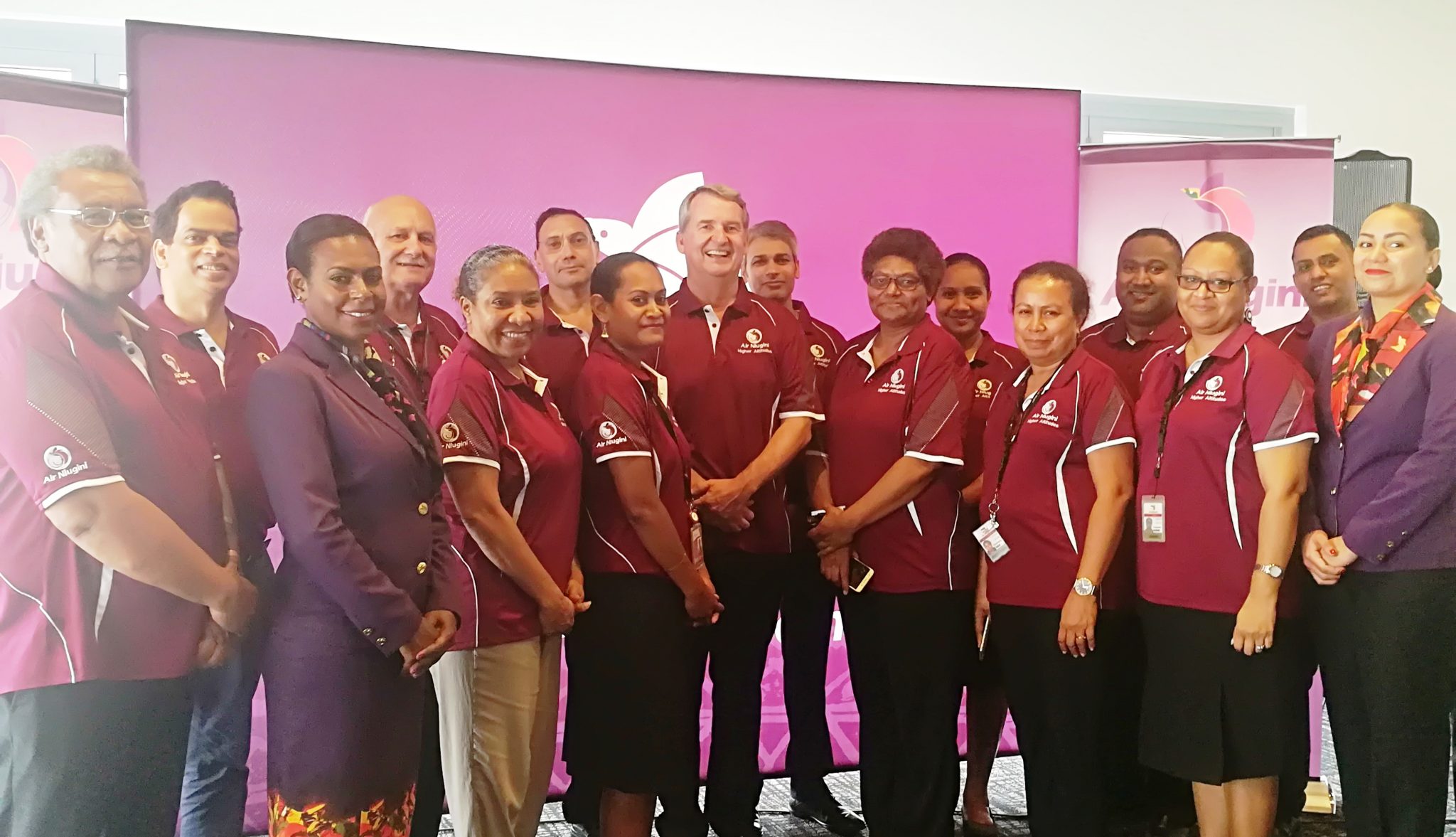 Air Niugini Managing Director, Mr Alan Milne yesterday (Tuesday 19th March) announced a new, exciting program that aims to transform Air Niugini from a good airline into a great airline.
Called Higher Altitude, the program looks at four main areas; Cost Control, Revenue opportunities, our People and Customer and operational excellence.
He said " We(Air Niugini) will relook at costs, how every toea is spent, as well as the revenue opportunities , what can be done to retain and improve ANG market shares, ancillary revenue and others."
Mr Milne said the Air Niugini's future fleet decision will be a big one – any airline making a fleet decision requires a lot of work, very long lead times, and is usually a very difficult one as the economic conditions when new aircraft arrive are often vastly different from when the aircraft are first ordered. However,  Air Niugini has done pretty well up to this point.
He said " We have delivery of four (4) brand new Boeing 737 Max aircraft to look forward to from 2020/2021, and we also have to make decisions on the eventual replacement of our Boeing 767, Fokker jets and Dash 8 turboprop aircraft. That's a process underway now of long term fleet planning to ensure we make the best decision for Air Niugini and our customers on what fleet we'll be flying in the future."
Another important area the program is focusing on is the airline employees and what can be done to develop the next generation of leaders, executive talents and basically to ensure that all staff members are involved and engaged.
"If our staff are engaged and we give them the right tools and resources to deliver their work, they will ensure reliable service standards, schedules and all round customer satisfaction." Mr Milne said.
The fourth and final area of focus is customer experience. Without a good, safe and compliant operations and customer proposition, we really don't have an airline, hence it is very important for us to retain this and build on it further.
Mr Milne said " We have to focus on customers like we have never had to before – the whole end to end customer proposition – that's from making the booking on the website to the check-in experience,  schedule, aircraft availability, the lounge experience, inflight entertainment, the food that we serve, and the service standards that Air Niugini is so well known for.
" We'll be concentrating on these areas to ensure that we can deliver at a reasonable price and competitive way. We have also set up a new dedicated customer group within our organization structure now, they'll be a central point of contact for all things concerning our customers."
For now and during the first year, Higher Altitude program is kicking off by prioritizing , setting up the governance structure, getting the project running, seeing what projects are out – the project will not only remain as a program but will transit to becoming business as usual.
" We just become used to doing business like this, always looking for new and better opportunities to do things better all the time. The benefit Higher Altitude will bring to ANG is the holistic model/approach, every opportunity that we look at now will be entwining one of these four pillars somewhere across the company and the benefits will be four fold. We will see cost saving opportunities, which not only affects the bottom line but helps us to do our business better. All round opportunities for ANG will be fantastic. "
"This is not about a senior executive running a program to transform the airline. It is something the whole Air Niugini family has to be involved in.  It is about turning a really good airline into a great airline and that's going be a process and a path we all follow." Mr Milne concluded.
Corporate Communications Department
Tuesday 19th March, 2019