Air Niugini Cairns Services
August 14, 2019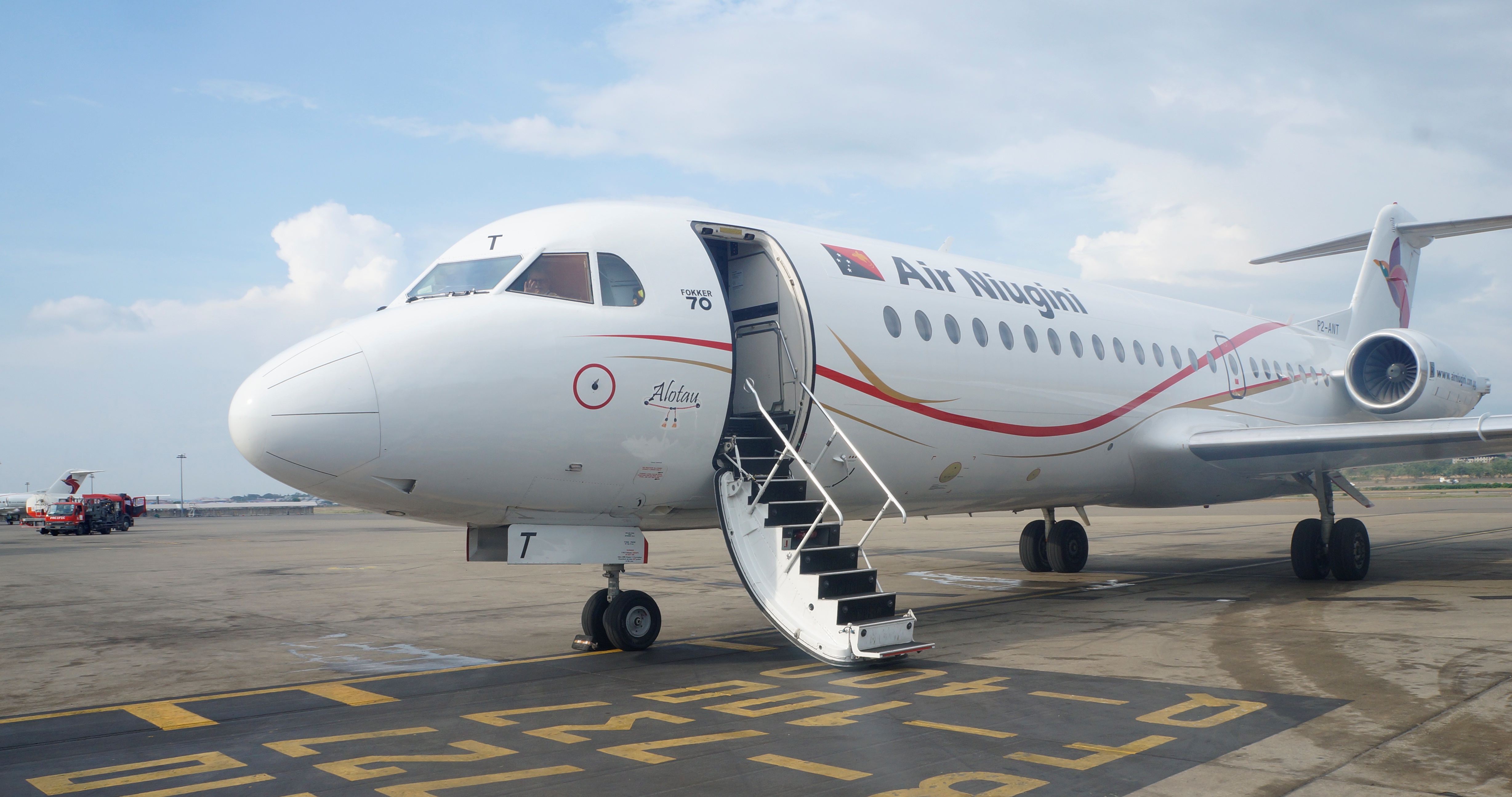 Managing Director Alan Milne today (Wed 14th August) announced important developments for Air Niugini's key route between Port Moresby and Cairns, North Queensland – a route which the airline has been serving continuously since 1975.
He said Air Niugini has adjusted its Cairns/Port Moresby schedule to give business travelers from North Queensland the opportunity to make a same day return trip to Port Moresby from Cairns on Fridays, saving them the time and expense of overnighting in Port Moresby. An additional feature of the new schedule is that customers from Cairns will be able to make direct same day connections via Port Moresby to both Honiara (Solomon Islands) and Nadi (Fiji).
Mr Milne said "Air Niugini was the first overseas airline to service Cairns, and these latest new connections and same day travel options demonstrate the airline's long term commitment to the Cairns region, and to our strategy of further developing air and trade links between North Queensland and PNG, and between Cairns and other Air Niugini destinations across Asia and the Pacific via our Port Moresby hub".
He said effective from 05th September a new PX098 service departs Port Moresby on Thursdays at 5:00pm, returning on Fridays as PX 091 departing Cairns at 06:30am, arriving in Port Moresby at 07:55am. The return flight PX098 departs Fridays at 5:00pm and arrives in Cairns at 6:25pm, allowing travelers a full day in Port Moresby to conduct their meetings and other business.
" The new PX091 service on Friday mornings also gives customers the opportunity to conveniently connect from Cairns to Honiara on Fridays from 06th September, and from Cairns to Nadi on PX091 Saturdays from 02nd November onwards – both via an easy connection in Port Moresby.
In the opposite direction, same day connections via Port Moresby are also available from Honiara to Cairns, and from Nadi to Cairns. Air Niugini already offers North Queensland customers the convenience of same day connections between Cairns and Manila, Hong Kong, Singapore, Tokyo, Chuuk, and Pohnpei – all via Port Moresby." Mr Milne said
With the commencement of this new schedule from 05th September Air Niugini operates ten (10) return services between Port Moresby and Cairns every week, including twice daily flights on Thursdays, Fridays, and Sundays (from Port Moresby), and twice daily from Cairns to Port Moresby on Mondays, Fridays, and Saturdays. All ten services are operated by Fokker 70 jet aircraft, offering the fastest and most frequent services on the route.
Air Niugini also operates seven (7) services weekly between Port Moresby and Brisbane using Boeing 767 wide body aircraft, as well as the only nonstop services between Port Moresby and Sydney operating every Friday and Sunday (returning on Monday and Saturday) with Boeing 737 aircraft.
Corporate Communications Department
Wednesday 14th August, 2019