Air Niugini Continues Support For Annual Operation Open Heart
February 13, 2020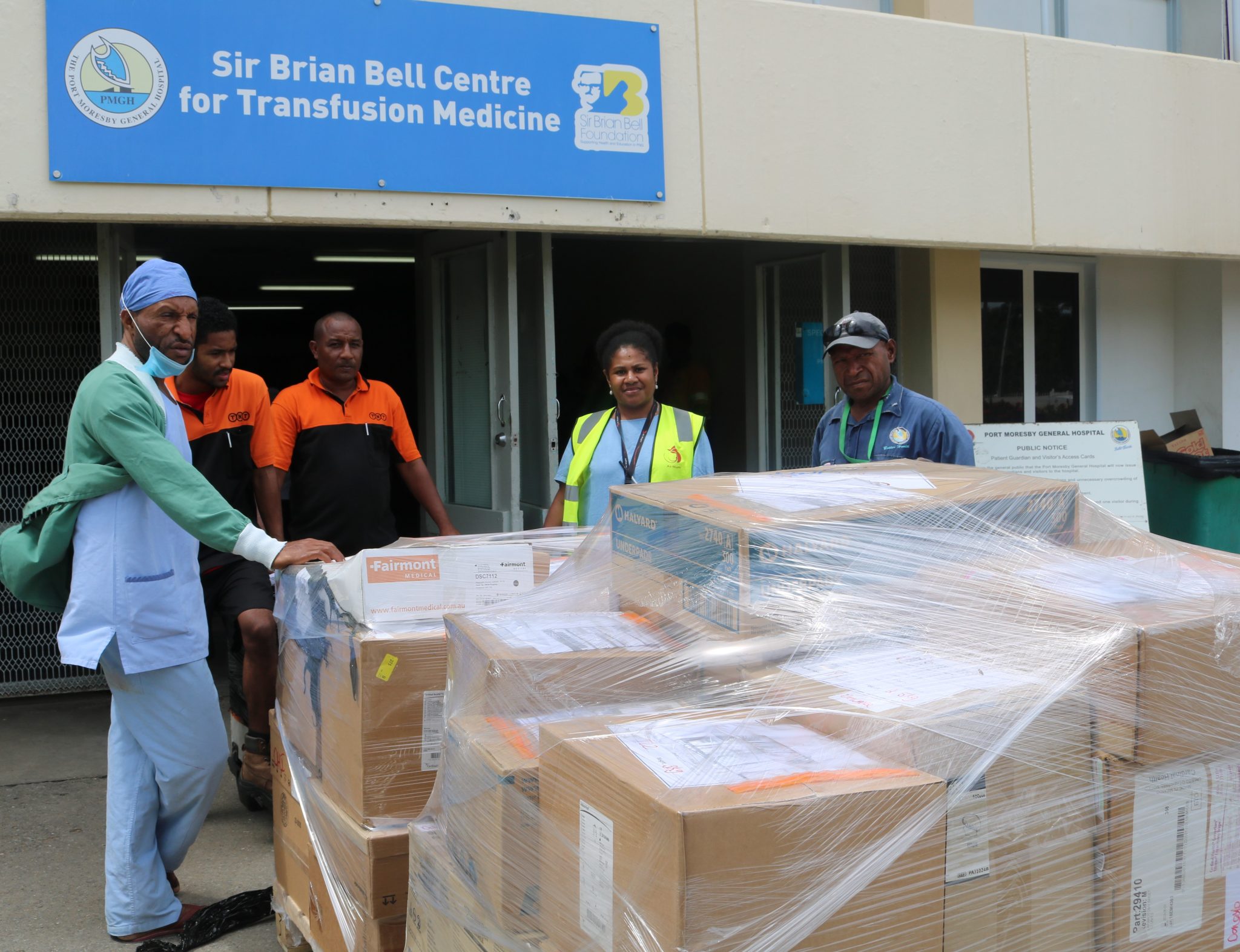 National airline, Air Niugini has continued its support for the annual Operation Open Heart (OOH) by airlifting the much needed medical equipment and supplies free of charge (FOC) from Australia to Papua New Guinea each year.
This year was no different, three pallets of medical items and supplies weighing a total 286kg were uplifted FOC on PX 004 out of Brisbane to Port Moresby two weeks ago. They have been cleared and delivered to Port Moresby General Hospital (POMGH) by TNT this Tuesday for the operation to commence on Saturday, 15th February.
Air Niugini Managing Director, Alan Milne said the airline has been supportive of the program since it started in 1993 by uplifting lifesaving medical equipment free of charge to help Papua New Guineans especially children in need of complex heart surgeries.
He said, "Air Niugini is pleased to be part of a vital program that continues to save and improve lives of hundreds of children with heart problem, most of who wouldn't have been able to live a normal life, if it wasn't for this program.
"Apart from giving children a second chance in life, this program also ensures knowledge and skill transfer between the visiting and the local medical teams. ANG is happy to continue to support this important, lifesaving program."
A team of volunteers including doctors, nurses and other medical specialists from Operation Open Heart International in Australia visit Papua New Guinea every year for the operation. They also provide training and support, particularly in surgery and post-operative care.
Corporate Communications Department
Thursday 13th February, 2020