Air Niugini launches a new Paradise Lounge in Hoskins
July 31, 2017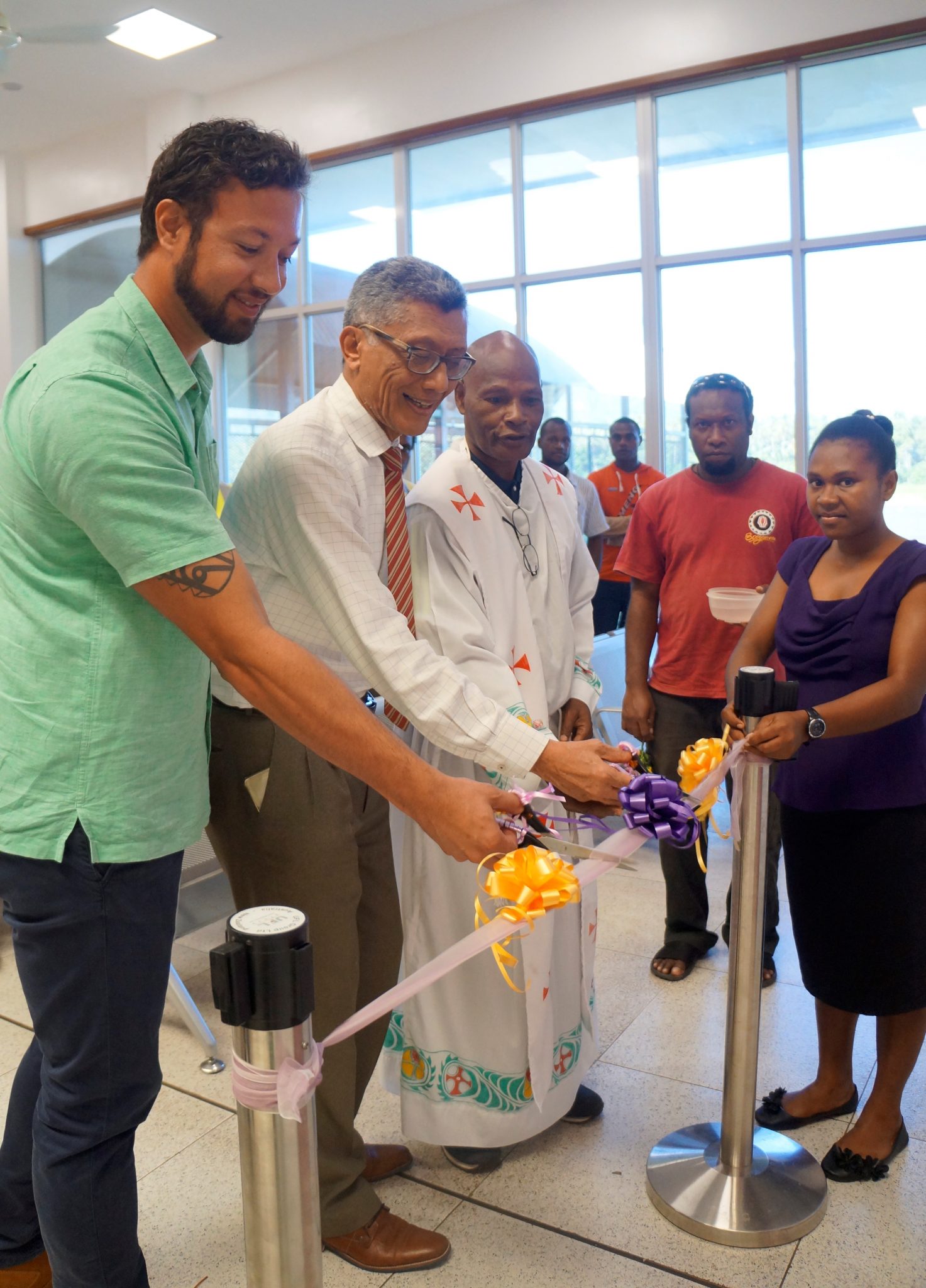 Air Niugini has recently opened a new Paradise lounge for its Executive Club Members(ECMs)  at Hoskins airport, West New Britain.
The airline's Chief Executive Officer, Mr. Simon Foo when opening the lounge said ECMs travelling out of Hoskins airport can now enjoy the benefits of a brand new lounge with its facilities.
He said, "Air Niugini endeavors to improve customer services, new and improved lounges are part of it.  It's a brand new lounge with comfortable sitting arrangement, tea and coffee facility and toilets. Our ECMs can sit in the comfort of a new lounge while waiting for their flights."
Air Niugini has over 5, 000 executive club members. So far, it has nine paradise lounges in its domestic network including Mount Hagen, Lae, Tokua, Madang, Kieta, Wewak, Goroka, Hoskins and Port Moresby,  two of which are under construction at this stage.
Hoskins Chamber of Commerce President, Mr Ian O'hanlon when cutting the ribbon to open the new lounge said that they are pleased with the new facility and couldn't wait to start using it.
"It ensures convenience when you  can sit right here in comfort with a nice snack and cuppa, whilst waiting for the aircraft,  perhaps you can also conduct little business by networking whilst waiting", O'hanlon  said.
You have to be a member of the Executive Club in order to enjoy the benefits of Paradise lounge and your travel with Air Niugini in general. An ECM can have access to the benefits of any paradise lounge depending on the membership level. They include among others, as preferred seat arrangement, additional baggage allowance, allocation of specific check in counter and prior check in. The members also have the privilege of enjoying the comfort of Air Niugini partner lounges and purchase inflight duty on discount when travelling overseas. Another feature associated with the automated points accrual and redemption is expected by September.
In order to become a member, please contact Air Niugini Executive Club on phone: (+675) 327 3453 for details and application form or visit the Destinations Loyalty page.
Friday 28th July, 2017
Corporate Affairs Department