Air Niugini leases a B767 from Euroatlantic Airways
May 13, 2016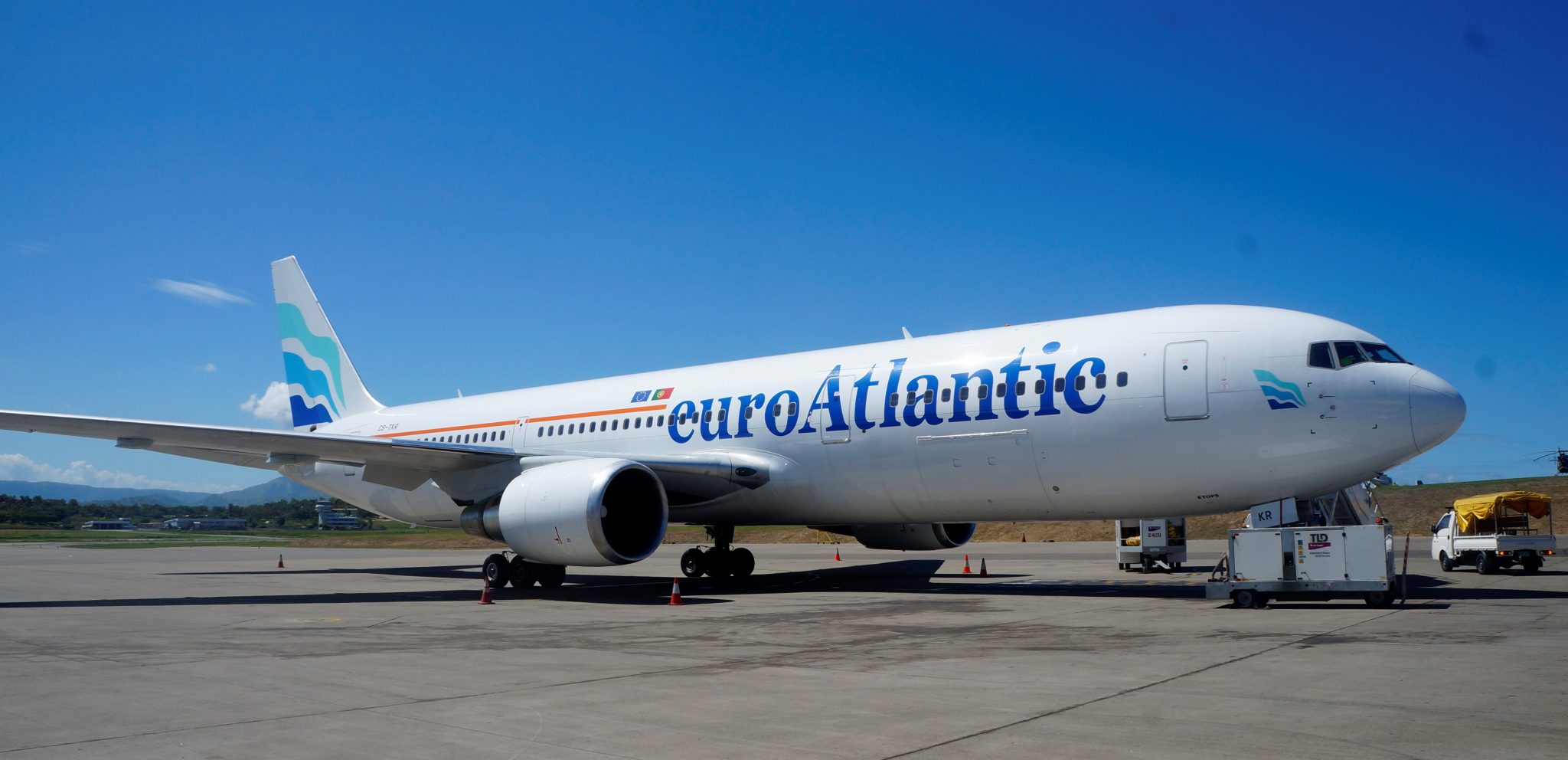 Air Niugini wishes to advise the traveling public that the airline's two Boeing 767 aircraft will be undergoing their scheduled maintenance overseas, effective 12th May 2016.
Air Niugini therefore is leasing a Boeing 767-300 series aircraft from an European airliner, Euroatlantic Airways of Portugal to continue operations on the route where ANG's Boeing 767 would normally operate to. This aircraft has arrived in the country on Monday and will operate for the next two months.
The aircraft is under the wet lease arrangement where the pilots, engineers and senior cabin crew on board are from Euroatlantic whilst the rest of the cabin crew from Air Niugini.  This aircraft will be operating on the Brisbane and Singapore routes.
Euroatlantic is one of the top providers of wet lease aircraft arrangement with a large fleet of Boeing 777, 767, 737 and is fully certified IATA/IOSA and EU regulations. Their major clients include many of the world leading airlines, British Airways, Etihad, France/KLM and many others.
Corporate Affairs Department
Wednesday 11th May, 2016