Air Niugini Offers Training On International Maritime Dangerous Goods
May 6, 2020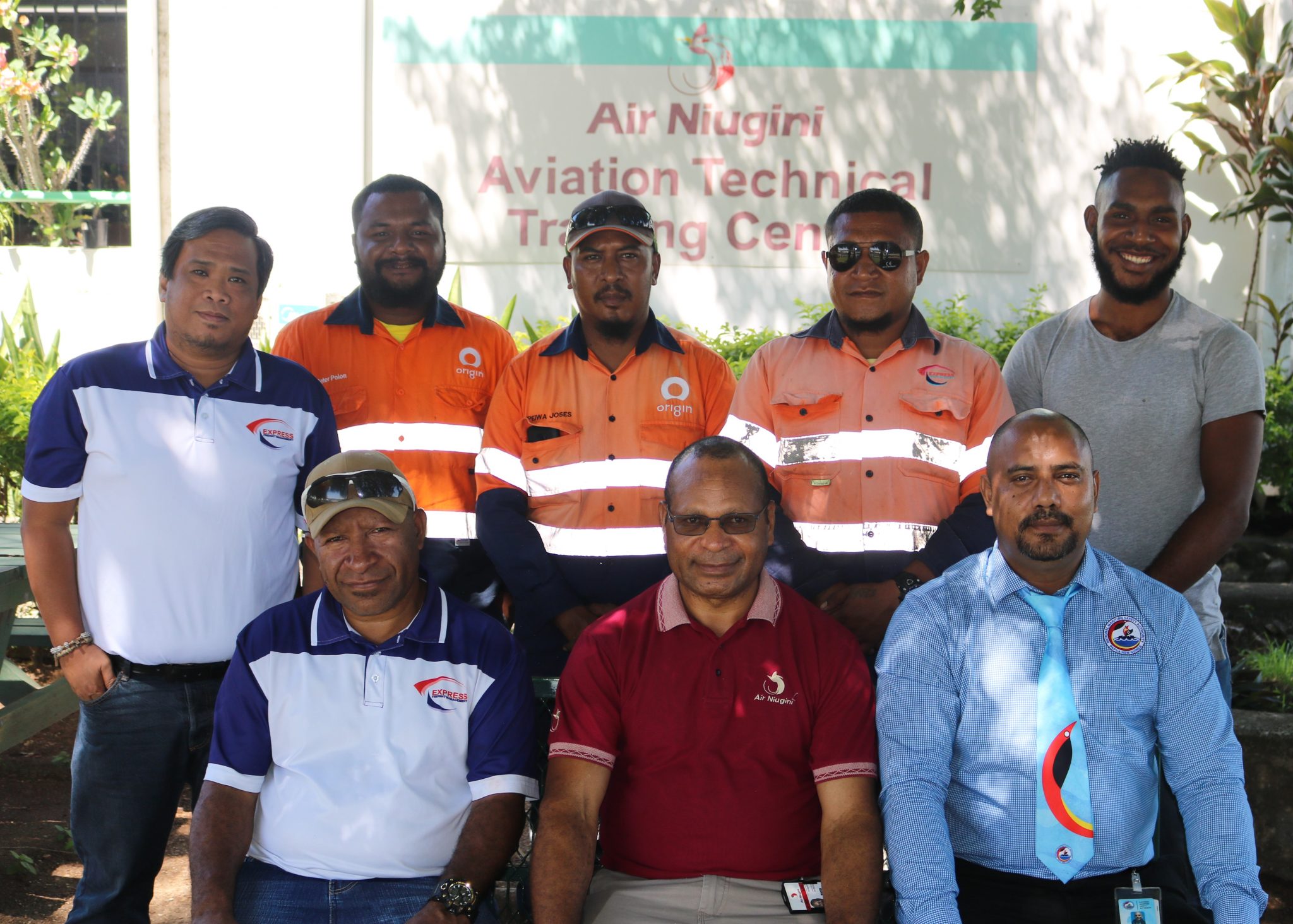 Air Niugini is now offering training on International Maritime Dangerous Goods (IMDG) to external clients in the maritime industry.
The IMDG Code training is now an approved course recognized by the Papua New Guinea National Maritime Safety Authority (NMSA) as the national regulator, under the International Maritime Organization (IMO) requirements.
Marine dangerous goods are hazardous materials/dangerous goods that endanger the marine life.
Air Niugini Non-Technical Training Instructor, Martin Tugano said the training is vital because it assists the shore-based personnel (freight forwarders, shippers, packers), stevedores and deck officers understand and know the types of chemicals/dangerous goods being shipped and how they are packaged, marked, labeled, segregated and loaded onto the ship. Also knowing what to do in an emergency (spill, fire, explosion etc…)
The first training on Maritime Dangerous Goods was conducted at the Air Niugini Aviation Training (ANAT) centre at 7 mile in Port Moresby in March this year.
Seven officers from four organisations, Express Freight Management, Origin Energy, Hombinmbo Investment Ltd and NMSA were involved in the training.
Tugano said, "The IMDG Code training also provides additional precautions that apply to dangerous goods or chemicals being carried by sea. These precautions are necessary so that any risk to the ship/boat and its crew, posed by dangerous goods are eliminated or minimised on the ground rather than at sea.  This is in regards to chemical spills which impacts the marine life and posing high risk to the shipping crew."
"Many shipping companies in the world transport dangerous goods by sea and knowing the correct procedure in loading, segregation and stowage on the ship's deck or under-deck is important. Therefore, this training was beneficial to our participants in meeting their objective.
"We have met the maritime industry training standard, approved by NMSA to deliver maritime (IMDG Code) training and we are ready to deliver the course to our client's expectation," he said.
The training has received positive feedback from the participants with NMSA also very impressed with the first delivery of the course.
Participants Peiwa Joses of Origin Energy based in Lae thanked Air Niugini for facilitating the IMDG, while Victor Apis of Hombinmbo Investment in Lae, said the training on IMDG had broadened his understanding about his job and thanked Air Niugini for making it possible.
They received certificates and licenses under PNG NMSA recognised by the International Maritime Organization (IMO).
Two IMDG Code courses are scheduled in June from the 16th to 18th and later in October from the 27th to 29th in Port Moresby.
Tugano added that in-house training can be run if organisations have enough numbers of a minimum five participants.
Corporate Communications Department
Wednesday 6th May, 2020