Air Niugini resume flights from Cairns to Port Moresby
September 28, 2021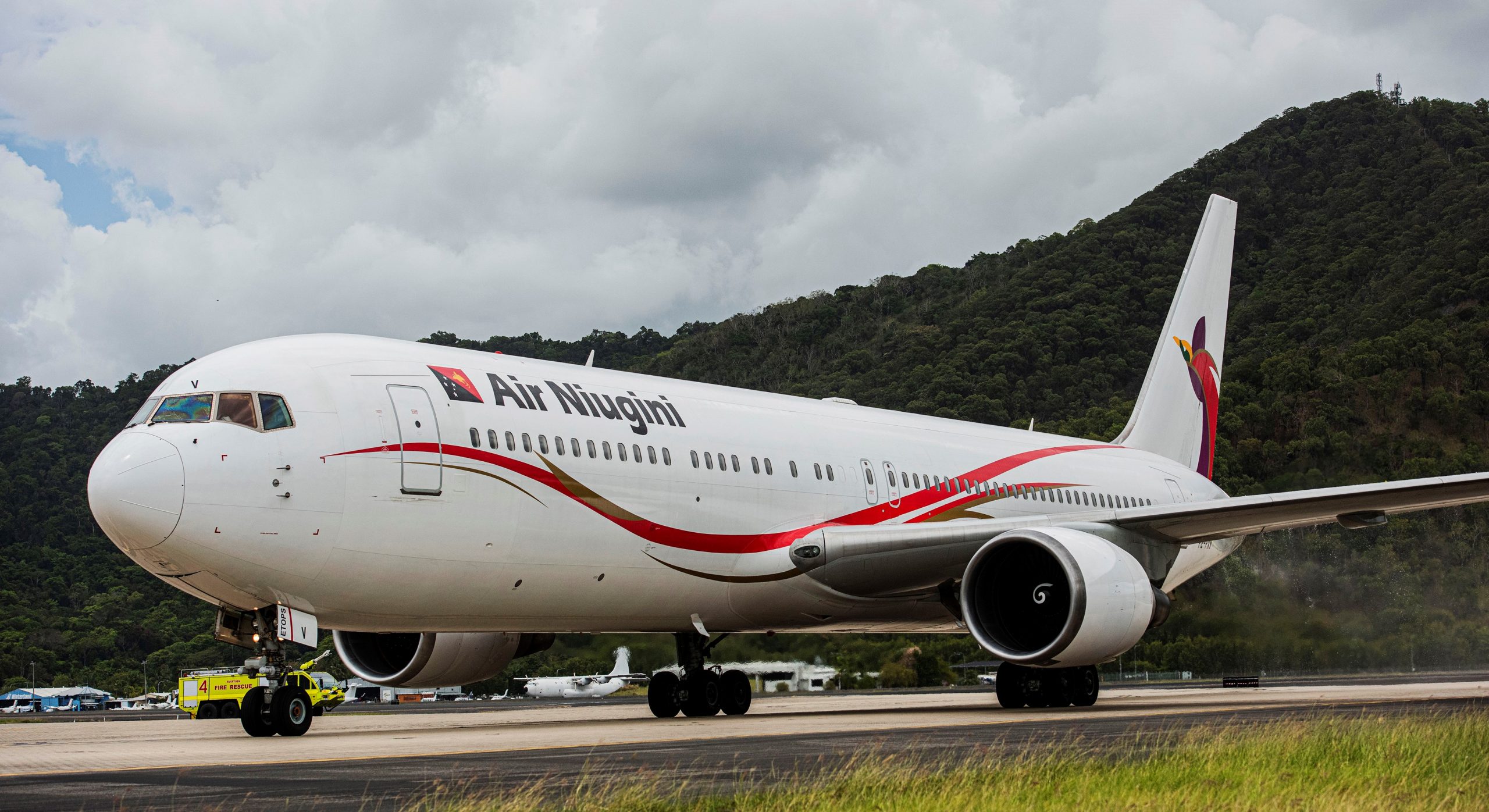 Air Niugini CEO, Mr. Bruce Alabaster announced today(Tuesday 28th September, 2021) that the airline will operate four special Boeing 767 widebody jet flights from Cairns to Port Moresby between now and Christmas.
Flight PX 093 will operate on Wednesday's 06th October, 03rd and 24th November, and on 22nd December 2021. These flights are mainly scheduled to carry freight for exporters in Far North Queensland up to Asia.   This will include fresh produce and fish from Cairns onto both Hong Kong and Singapore, but are also available for passenger booking from Cairns to Port Moresby.
In the southbound direction from Port Moresby to Cairns, the flights will carry freight only, hence assisting PNG exporters. The flights into Cairns will not carry any passenger because of the present Queensland Government restriction on carrying passengers into Cairns on all international flights.
Mr Alabaster said "Air Niugini is the longest serving international airline to Cairns, having commenced services 46 years ago and we are pleased to be able to resume, providing services to both PNG and Far North Queensland, albeit initially in a small way. We hope to be able to add more flights, and carry passengers southbound as well, as vaccination rates in Australia and PNG increase and border restrictions are gradually lifted"
Mr. Alabaster noted that the protocols for passengers departing PNG to international destinations are probably the most stringent in the world, with all passengers departing PNG being required to undertake a PCR test, the gold plated Covid-19 testing standard at the airport prior to check-in.  Additionally, the entire international terminal is closed to the public, so once passengers have tested negative they remain in a sterile bubble"
As part of its plans to be open for business, PNG also announced on Friday that all arriving passengers who are fully vaccinated are no longer subject to quarantine. They will undertake a 10-minute Rapid Covid-19 test on arrival and if the results return negative, passengers are free to go.
The resumption of the new Cairns flights is particularly good news for exporters from Far North Queensland to PNG and the Asia markets of Hong Kong and Singapore, who have been looking forward to the recommencement of these flights since they were suspended early last year due to COVID-19.
Corporate Communications Department
Tuesday 28th September, 2021