Air Niugini Steps In Where Cathay Pacific Left Off
October 21, 2019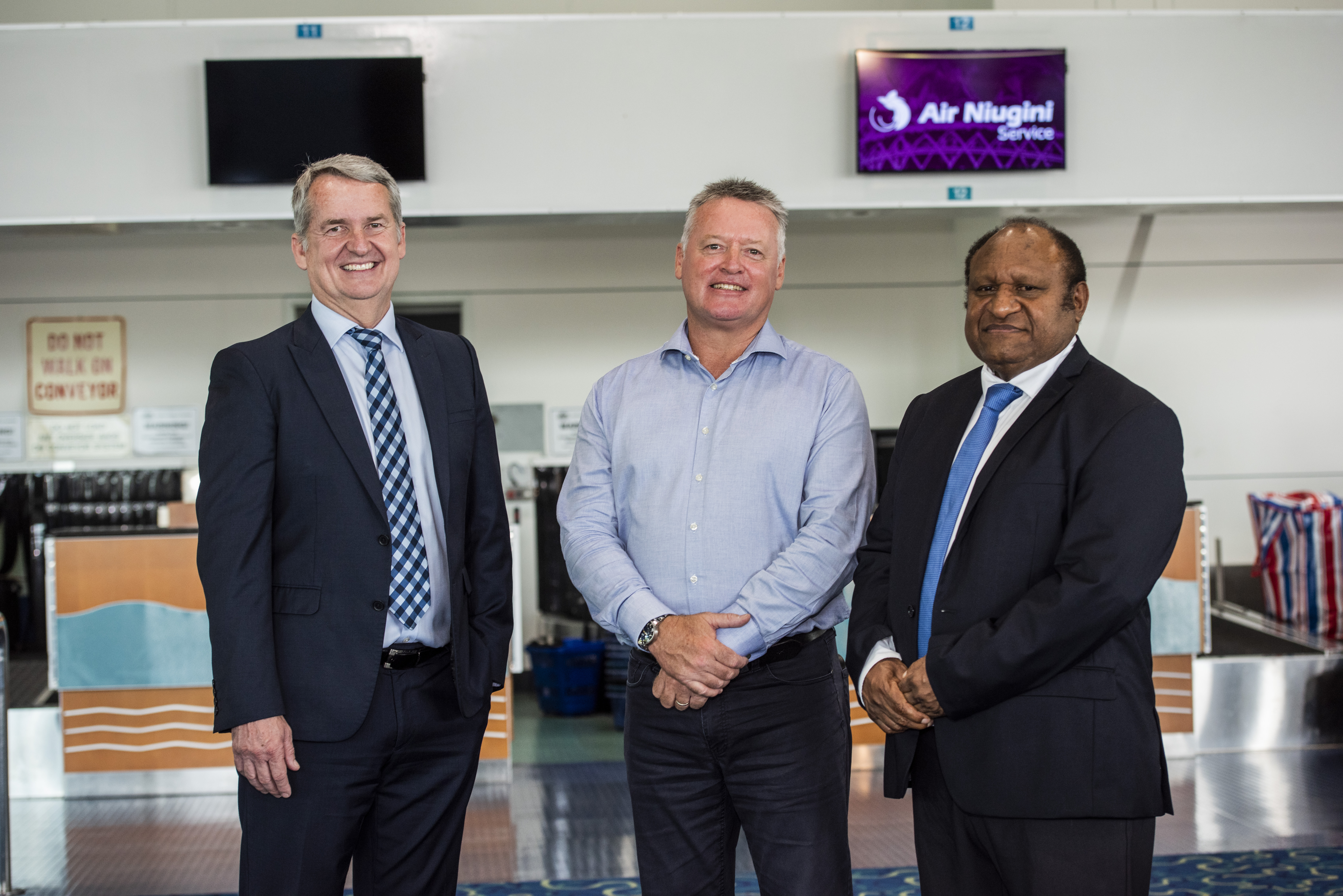 Air Niugini Managing Director, Alan Milne announced on Friday (18th October) that the airline looks forward to delivering on the announced partnership between the Queensland Government and Air Niugini on an expanded service between Cairns and Hong Kong via Port Moresby from the 30th October this year.
He said this following a meeting with all strategic partners involved in the proposed Cairns/Hong service in Cairns, Australia on Friday where the expanded service was announced. The partnership includes the Queensland government, Cairns Tourism industry, Cairns Airport authority and Qantas.
Mr Milne said he was delighted Air Niugini would be a pivotal partner in expanding both passenger and freight capacity between the Cairns region and Hong Kong via Port Moresby.
He said "This is a great opportunity for freight shippers and passengers alike and we are keen to make this work. There is agricultural produce and fish trade which we can uplift out of Cairns to Hong Kong via Port Moresby using our wide body 767 aircraft.  We know this is a significant service for the people of Far North Queensland and it's now a significant service for Air Niugini and Papua New Guinea as we continue to grow our airline and continue to explore new opportunities,"
"It's also a great opportunity for people flying through Port Moresby to explore Air Niugini's other destinations in Asia, the Pacific and domestically in Papua New Guinea. I must say PNG has some of most untapped and beautiful tourism potential I have ever seen. "
Air Niugini is not new to the Hong Kong and Cairns routes. It has been flying to Cairns for 44 years and was the first international airline to operate into Cairns airport and continues to be an important gateway in the network.
Queensland State Member for Cairns Michael Healy said of the six expressions of interest lodged with the government, proposals for a twice weekly Air Niugini passenger/freight service supplemented by a once a week Qantas freighter service best met the needs of local exporters to maintain immediate access to lucrative Asian markets.
He said "What I've heard loud and clear from tourism operators is we need a new service between Cairns and Hong Kong. That's what we are delivering today,"
"This won't just benefit the tourism industry. The freight service we're announcing today will allow our fisheries, aquaculture and agriculture industries to export more to Asian markets. These highly important industries in Far North Queensland are heavily reliant on the air services from Cairns to Hong Kong as a gateway to Asia. "
"It was estimated that more than $75 million worth of export product and around 180 supply chain jobs could have been put at risk from the ceasing of the Cairns to Hong Kong route." Mr Healy said
Cairns Mayor Bob Manning welcomed the news of the new services.
"This is a welcome outcome for our region and importantly secures the ongoing viability of a number of high value industries, including live export of coral trout, crayfish and aquarium fish, and their access to key Asian markets,"
Air Niugini's offer to take up the Cairns/Hong Kong route followed an earlier announcement by Cathay Pacific that they would cease flights to Cairns on the 27th  October after operating there for 25 years.
Corporate Communications Department
Sunday 20th October, 2019