Air Niugini to celebrate 43 years of operations
October 28, 2016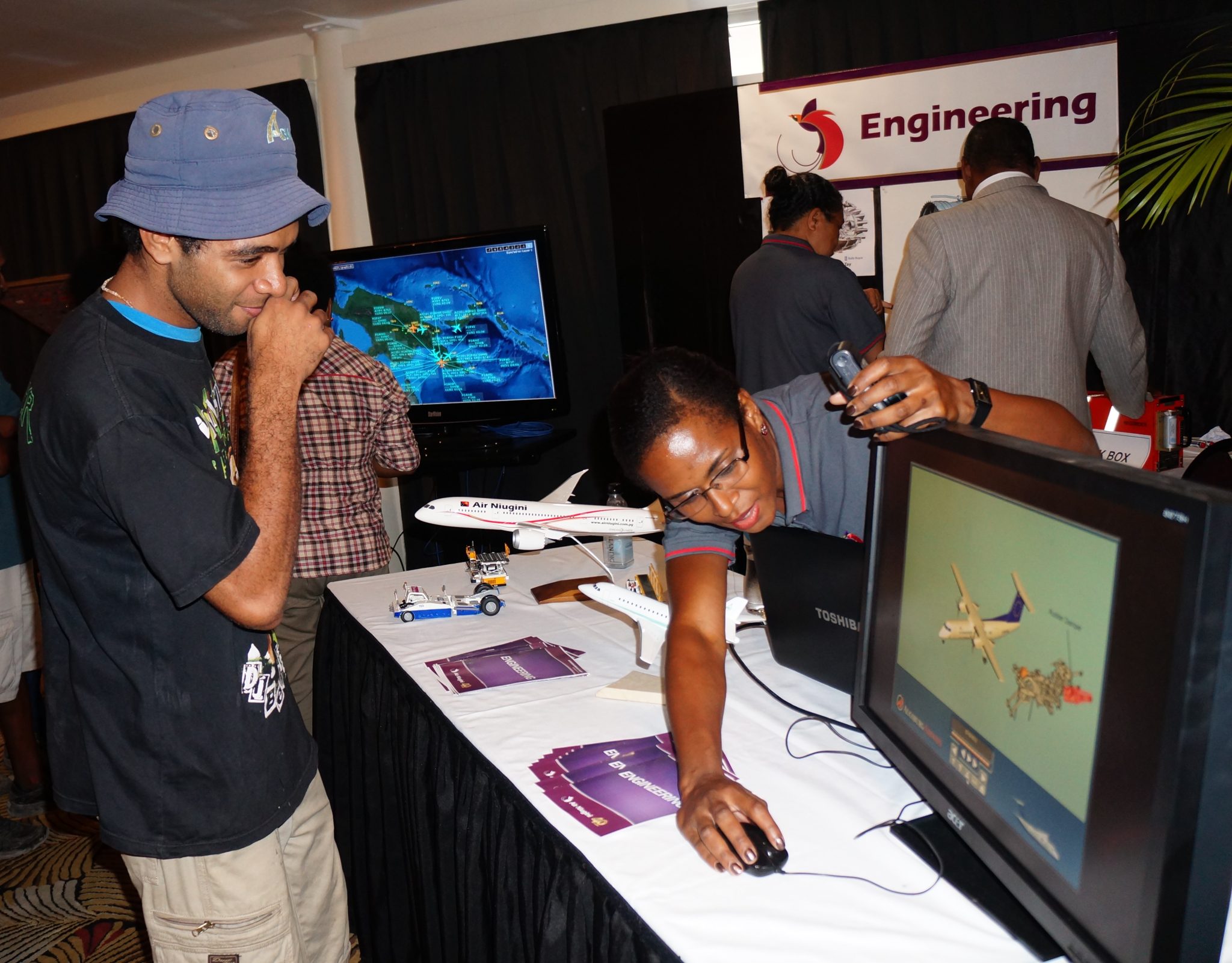 National airline, Air Niugini will be celebrating its 43rd anniversary this week with activities set to be staged in Kokopo, East New Britain Province.
It's a way of bringing Air Niugini to other parts of Papua New Guinea instead of having all anniversary celebrations centred around Port Moresby. Last year , the anniversary celebrations were held in Mt Hagen and the year before in Lae.
Chief Executive Officer, Simon Foo said the 43rd anniversary activities will commence with a ceremony to name one of its Fokker 100 jets " Rabaul" on Friday 28th October.
He said " This is in recognition of the importance Rabaul, and East New Britain are to Air Niugini's domestic air services. "
The naming ceremony will be followed by a corporate function in the evening to be attended by Air Niugini's key business partners and stake holders in East New Britain.
An Open Day will be held the following day, Saturday 28th October at Vunapope School hall. The day is open to the general public and commences from 10am to 3pm.
Different departments within the airline including Engineering, Flight Operations, Cabin Crew, Human Resources, Sales/UATP, Tours/Destinations, Cargo, Marketing, Link PNG and East New Britain Tourism Bureau will have the opportunity to show case what each department offers. Career information on Air Niugini's pilots and engineering cadet programmes as well as other areas of the airline will be provided.
Mr Foo said "It's an opportunity for the public, especially students to come along, ask questions and get  first-hand information on potential future careers with Air Niugini."
The entry is free and the public in Kokopo is encouraged to attend.
Air Niugini's staff function on the other hand will be held in Port Moresby this evening, Wednesday 26th October .This is to recognize the airline's longest serving staff for their service and contribution to the airline. A total 22 staff members will receive their awards this year after clocking in 25, 30, 35 and 40 years respectively with Air Niugini.
Air Niugini commenced operations on 01st November 1973 when the first Fokker F27 Friendship lifted off Jacksons Airport on a flight to Lae, Rabaul and Kieta.
Air Niugini and its subsidiary company, Link PNG operate to 25 domestic airports and 14 international destinations in Australia, Asia and the Pacific.
As the airline celebrates 43 years of service, more flights will be added over the next two months in time for the busy Christmas period. There will be extra flights operating on many domestic routes, the reintroduction of Fokker 70 jet flights to Hoskins, more flights to Singapore, Manila, Hong Kong , Sydney, Cairns and a brand new international route to Federated States of Micronesia.
Corporate Affairs Department
Wednesday 26th October 2016