Air Niugini's Open Day in Kokopo hailed a success
November 1, 2016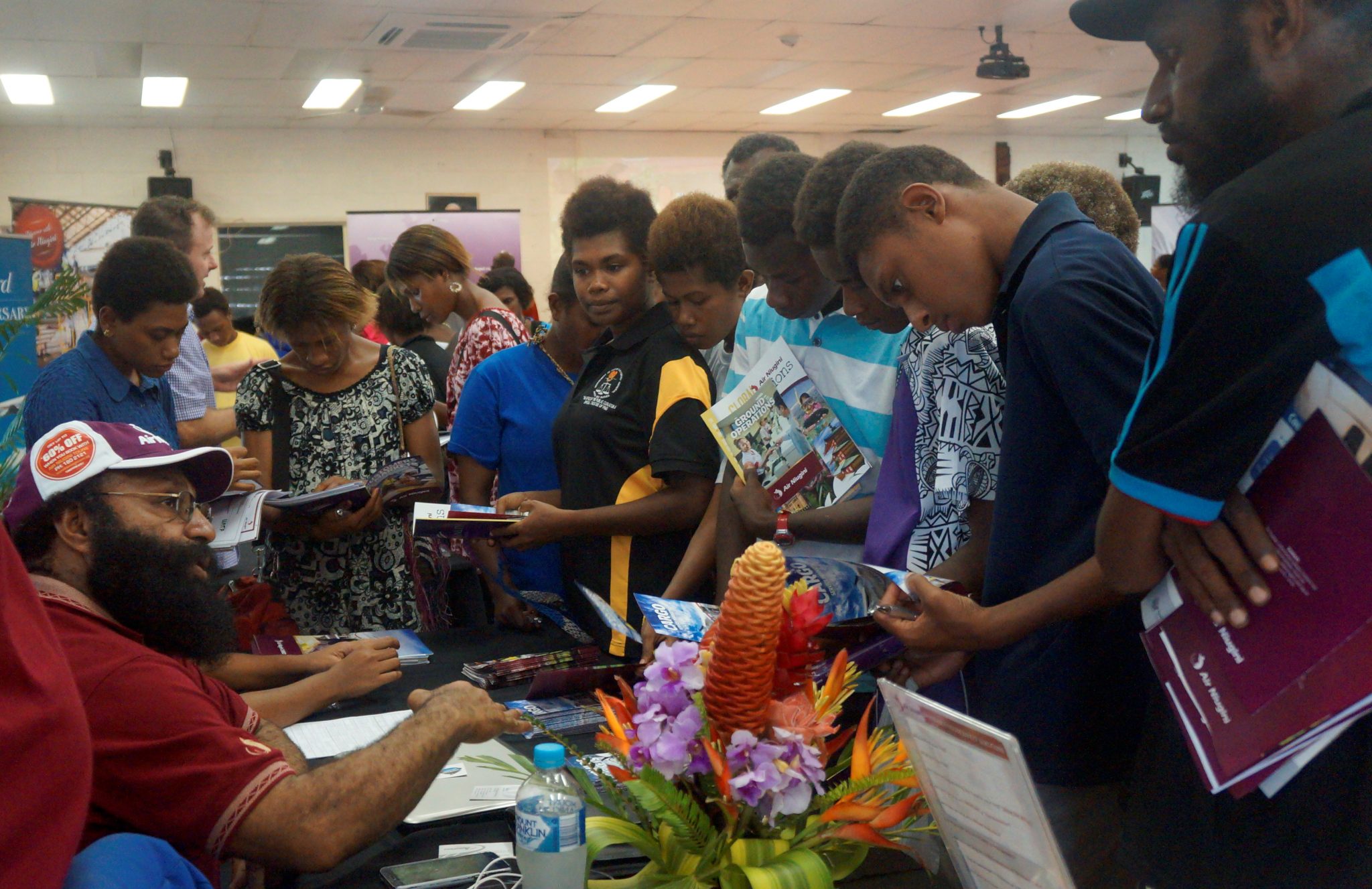 Air Niuginiís Open Day at Vunapope School in Kokopo, East New Britain over the weekend was hailed a success with hundreds of people, including school children, turning up for the event.
The Open Day was part of the airlineís 43rd anniversary activities staged in Kokopo last Saturday.† Different departments within the airline showcased what each of them has to offer. Career information on Air Niuginiís pilot and engineer cadet programmes, as well as other areas of the airline, were also provided.
There was positive feedback from students who had the opportunity to ask questions on the various career opportunities and the training requirements. They were grateful to the airline for hosting such an activity in the province to allow them to get information first hand about Air Niugini.
Different departments including Engineering, Flight Operations, Cabin Crew, Human Resources, Sales/UATP, Tours/Destinations, Cargo, Marketing, Link PNG took part in the Open Day. The East New Britain Tourism Bureau also attended.
Itís also a way of bringing Air Niugini to other parts of Papua New Guinea instead of having all anniversary celebrations centred around Port Moresby. Last year , the anniversary celebrations were held in Mt Hagen and the year before in Lae.
Corporate Affairs Department
Monday 31st October 2016