Chairman's Visit To Mt Hagen
April 26, 2019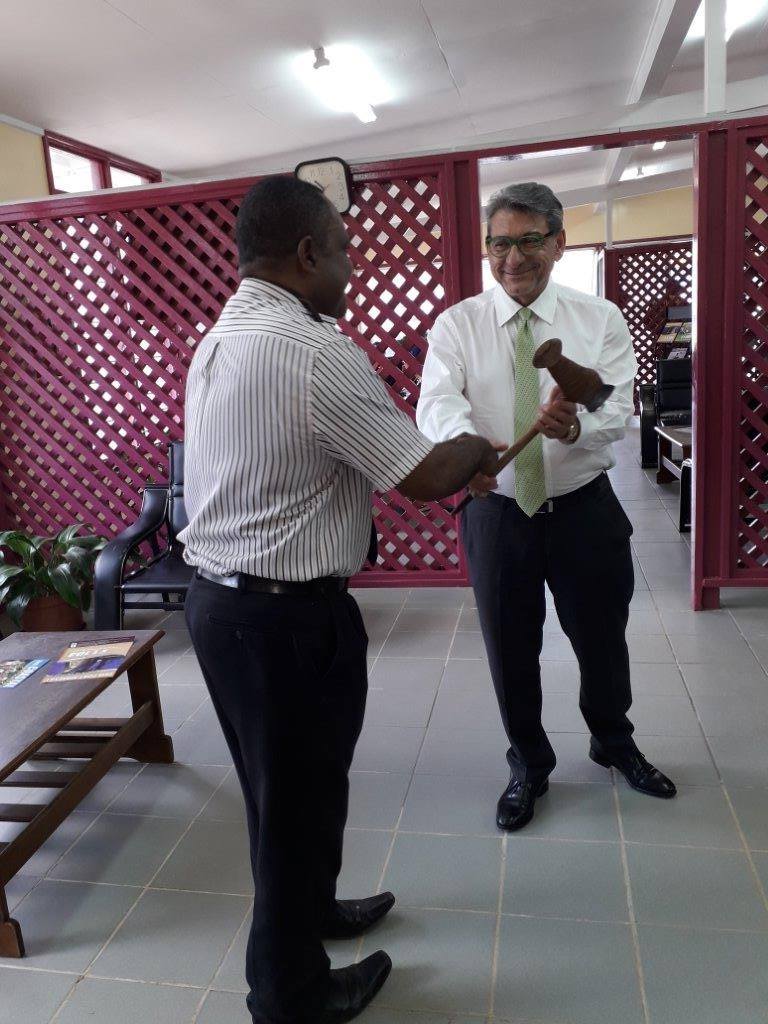 Chairman of Air Niugini Limited, Sir Kostas Constantinou OBE, paid a courtesy visit to the Mt Hagen Sales & Ticketing office this morning to share a few words of encouragement with the team. Airport Supervisor, Revi Tai was also present.
Port Manager, Kially Polau presented a traditional axe to the Chairman as a token of the team's appreciation for his visit. The Chairman's inclusive approach is always warmly received by the Air Niugini teams in the network.
Chairman Sir Kos…tas also called in to one of our recently established Rural Sales Agent offices in Banz. The model of the Rural Sales Agents has proved successful as the Air Niugini product is made accessible to the local community without the need to travel to Mt Hagen. Pictured in the 3rd image is Chairman with Brenda Manie, our Sales Agent in Banz.
Thank you Team Mt Hagen and Banz for welcoming the Chairman to your offices.