Female Gets Top Post In Airport & Cargo Operations In Australia
November 12, 2019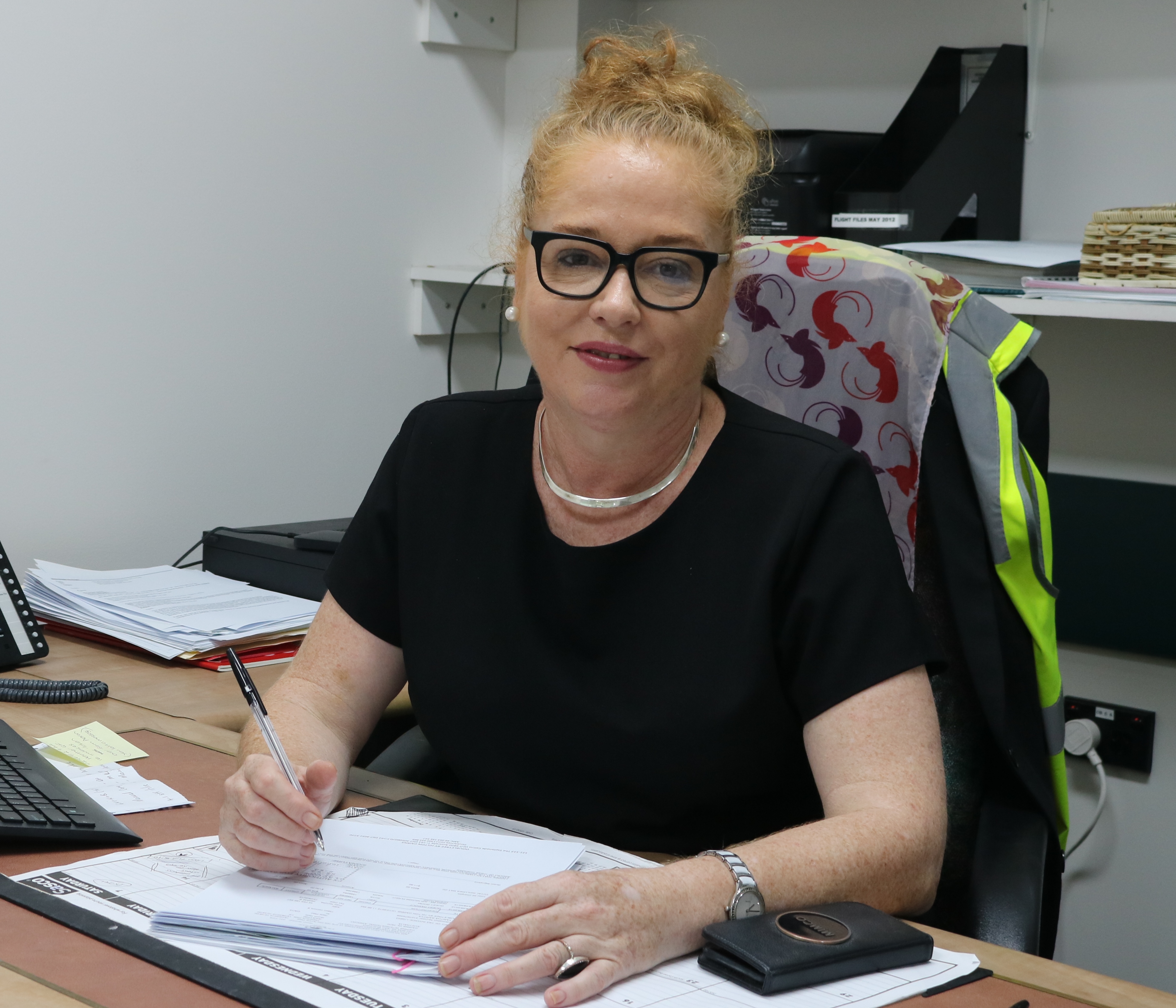 Air Niugini has recently appointed Ms Maree Keygan as the Australian Airports Regional manager based at Cairns International airport in Cairns, Australia.
Ms Keygan is not new to Air Niugini, having worked with the airline for 29 years, commencing in January 1990 as an International Travel advisor before moving to airport operations and recently with cargo being added to her portfolio.
She brings with her many years of experience to her new role where she is now primarily responsible for leading and managing all airport and cargo operations throughout Australia.
Ms Keygan said " I look forward to the new challenges ahead and will continue to assist in streamline processes, focusing on Higher Altitude program's four key areas, cost, revenue, people and operational customer excellence."
She explains that the airport and cargo operations roles and responsibilities are carried out within the established safety, security, service delivery and quality standards, all with the focus of ensuring the highest of customer service standards. Air Niugini Airport Managers in Australia including Brisbane and Sydney report directly to her.
" We have always maintained a great working relationship. I look forward to continuing this and to ensure that we adhere to the Higher Altitude and continue to deliver great customer services to our passengers. " Keygan said
Air Niugini Managing Director, Alan Milne said Keygan is a very experienced staff and her appointment is timely, considering the fact that Air Niugini has now expanded its Hong Kong services to include Cairns with the focus on uplifting not only passengers but also cargo.
Milne said " Air cargo is critical for serving markets that demand speed and reliability for the transport of goods and with a veteran like Maree at hand, we can only anticipate more positive results.  "
" With the commencement of the expanded Cairns/Hong Kong service, Air Niugini will be uplifting agricultural produce, fish and general cargo out of Cairns twice a week and its very critical for Keygan and the team here in Cairns and Australia in general." Milne said
Air Niugini uplifts 3.3 million tonne of cargo per annum Australia wide. The main commodity is fresh fruit, vegetables, meat and dairy along with machinery and general cargo.
Keygan's appointment not only demonstrates Air Niugini management's commitment to recognize her for years of dedicated services and loyalty to the airline, but also promoting gender equality – based on merit, where more women are being encouraged and supported to take on managerial positions within the airline.
She is excited about the new role and thanked the Management of Air Niugini for this great opportunity and looks forward to working closely with the Australian operational team.
Keygan commenced with Air Niugini in January 1990 as an International Travel Advisor based in Cairns.
"On my first day at Air Niugini,  I was asked if I would like to learn airport operations and that evening, I went to the airport to be shown how to arrive an aircraft and I was hooked from there," she recalled.
She was in charge of Air Niugini's corporate mining accounts at that time and continued to do night arrivals at the airport in Cairns. When a position came up to move to operations full time, she applied and was successful, the rest is history.
She said, "Air Niugini is a great company that is like family and we have the most amazing passengers."
Keygan also thanked her family including her husband Wayne and sons Thomas and Jack who have also been part of the Air Niugini family for the last 30 years.
Corporate Communications Department
Tuesday 12th November, 2019