Ground Operations Staff Commended
May 28, 2019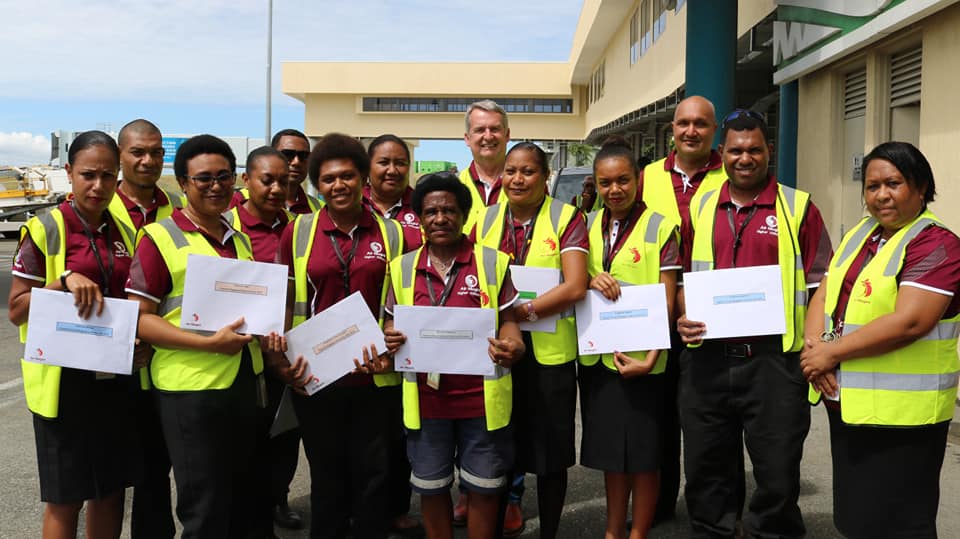 Managing Director, Alan Milne presented commendation letter to staff from Ground Operations who performed exceptionally well during the first quarter of this year.
They include those from customer services, ramp, check-in counter, baggage and excess collection, cleaning and others.
Air Niugini's ground operations role at Port Moresby's Jackson's International airport is carried out by staff from three shifts who work on rotational basis.