Kilo appointed to head Air Niugini Honiara Office
March 3, 2016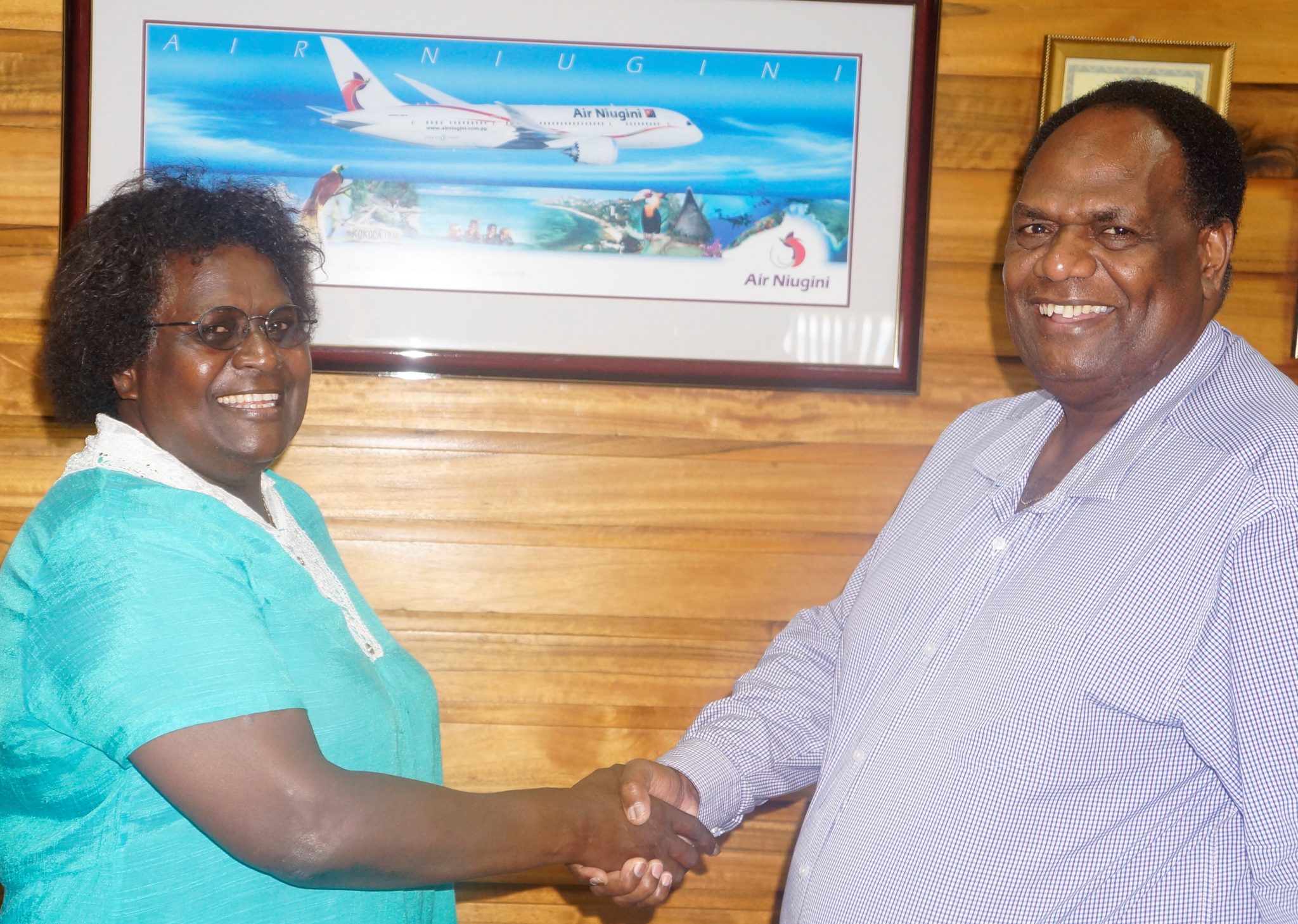 Air Niugini has appointed a female staff to manage its operations in Honiara, Solomon Islands. She is Ms Leona Kilo from Hagus village, North Bougainville, who departs Port Moresby for Honiara tomorrow (Friday 04th March, 2016).
Ms Kilo is not new to Air Niugini, having worked with the airline for thirty two (32) years, spending most of her time in sales and marketing.
Air Niugini General Manager-Customers and Markets, Mr Dominic Kaumu in congratulating Ms Kilo said the appointment was made on merit.
He said whilst the international exposure was important to grooming national managers, it was more encouraging to see a PNG woman taking up managerial role overseas.
He said " Leona is not new to Air Niugini and we look forward to seeing her contribution and expertise in her new role, which is primarily is to focus on product development and building network within the region. She will also be working in close partnership with the Air Niugini General Sales Agents in Vanuatu and Fiji"
Ms Kilo will be managing ANG's sales office, located on the 2nd floor of Antony Saru building, right opposite the PNG High Commission Office in Honiara. This office will be responsible for Air Niugini's business operations and interests in Solomon Islands, Fiji and Vanuatu.
Leona acknowledged Air Niugini for the trust and opportunity provided .
"I thank Air Niugini for the trust it has in me. With many years of experience in sales, marketing and the strong network I have with our General Sales Agents and customers, I hope I can make some improvement to the way we do business in the region." Ms Kilo said.
Leona started work with Air Niugini as a Domestic ticketing officer (DTO), just before the Independence in 1975. She was only 20 then. Most of her work was within sales and marketing where she went from a DTO to International Travel Advisor, sales supervisor, sales trainer and  coordinator, a job she had prior to her appointment to Honiara.
She also did online courses over the years obtaining several diplomas in the area of travel tourism, fares and ticketing and had the opportunity to provide sales training to Air Niugini staff and General Sales Agents in Singapore, Rome, HongKong, Sri Lanka and Tokyo with countless hours of training for the local staff.
Ms Kilo has replaced Apisalom Kaili who has been relocated to the Head office to manage special projects. Leona departs for Honiara tomorrow and will be there for the next two years.
Thursday 03rd March, 2016
Corporate Affairs Department