Women in Leadership and Emerging Leaders' luncheon
June 16, 2016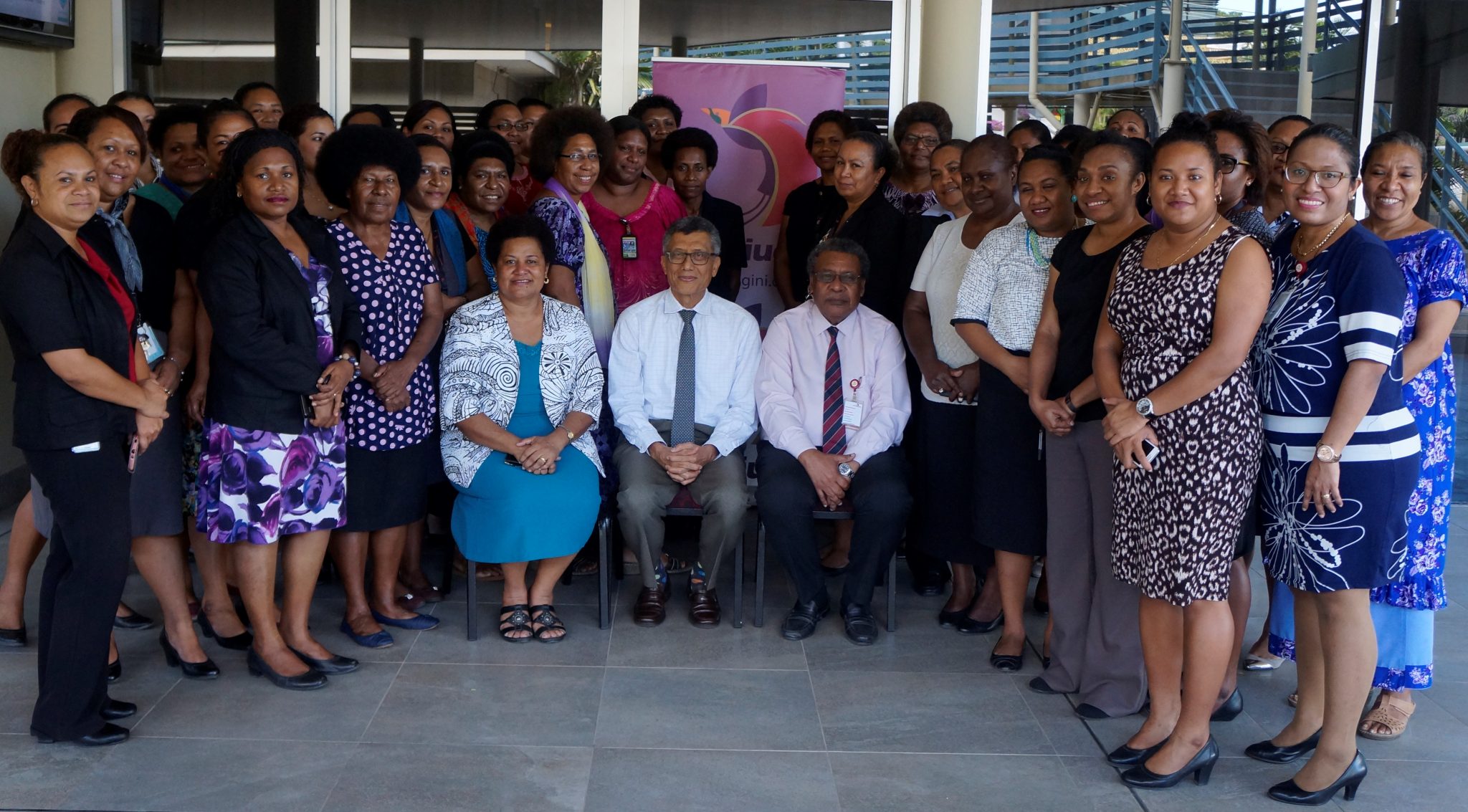 Air Niugini held a Women in Leadership and Emerging Leaders'  luncheon  at Gateway hotel in Port Moresby last week, attended by one of PNG's pioneer female engineers, Emma Waiwai, Air Niugini Chief Executive Officer, Simon Foo and 40 female staff.
The event was the first to be organized by Air Niugini as an initiative of the current CEO to motivate and empower women in the workforce.
Mrs Waiwai who worked for 26 years in the aviation industry was the guest speaker at the event, encouraging women to strive for excellence by motivating, inspiring and empowering each other.
She said, "Be decisive, determine who are the influencers are and work with them. Empower those in your team to make decisions to impact and influence your spheres of influence."
She also spoke on gender equity at workplace, sharing her own experience as a woman who once worked in a male dominated field, the challenges faced and how she overcome them.
Mr Waiwai holds a Bachelors Degree in Electrical Engineering from the PNG University of Technology. She worked with PNG Civil Aviation Authority as an Engineer and later manager at Jacksons International Airport. After working in the aviation industry for 26 years, she moved on to entrepreneurship where she started her own communication and networking company, All Shelters Limited.
However, Mrs Waiwai said the highlight of her career has been her appointment to chair the 2015 Pacific Games Organizing committee.
"My highlight was as chairperson of the 2015 Pacific Games Committee. I was awarded the Logohu award in recognition of my contribution to sports during the Pacific Games", she said.
Mr Foo acknowledged Mrs Waiwai for sharing her experience on women roles and gender equality in the workplace. He said Air Niugini values the contribution of its female employees, which is reflected in the various roles women play within the organization.
"An airline industry is a highly technical industry and we make sure all our staff are trained to the required standard. All Air Niugini overseas offices and three domestic ports are administered by female managers, something we can all be proud of.", Mr Foo concluded.
Corporate Affairs Department
Thursday 16th June 2016