Give us your feedback to win discounted flights!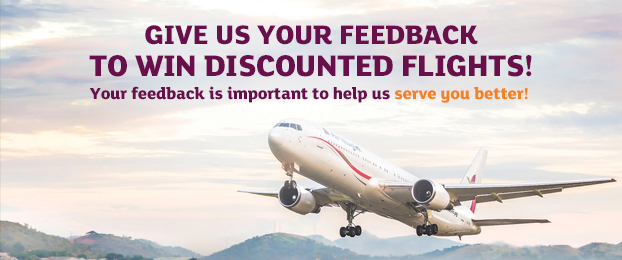 Your feedback is important to help us serve you better.
We invite you to participate in our survey as your feedback will help us to get to know you more and serve you better. Kindly complete all the questions in this quick survey and be in the draw to win discount vouchers for flights to anywhere on Air Niugini's domestic network.
Winners will be announced two weeks after the close of the survey on Facebook and by direct
email.
Your feedback will remain confidential and will not be shared with any third party.
We sincerely appreciate your time in completing this survey. The survey ends on 20th January 2021.
---
Enquire about this offer
Complete your details below to enquire about this offer. A representative of Air Niugini will respond to your enquiry as soon as possible.