Latest Offers
Special Offers and Deals from Air Niugini
Latest Offers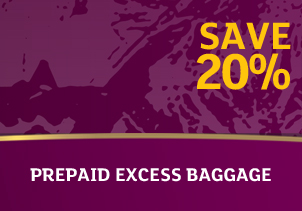 Save 20% on excess baggage
Save 20% on excess baggage by purchasing vouchers prior to travel
View Offer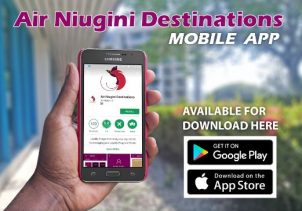 Download The App And Get Free Points Today
As part of Air Niugini's continuous drive to create efficiencies for our clients, we are releasing our Destination Loyalty Mobile Application.
View Offer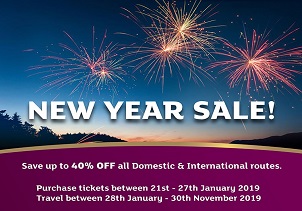 New Year Sale! Up to 40% OFF*
Start your new year on a high note with our new year's sale when you book with us. We are offering up to 40% OFF* on all Air Niugini and LinkPNG operated flights except between POM-BNE, BNE-POM, POM-SYD, SYD-POM and TYOPOM.
View Offer