Latest Offers
Special Offers and Deals from Air Niugini
Latest Offers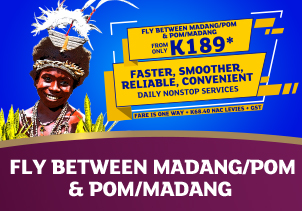 Fly between Madang and Port Moresby
Introducing the 'Fly between Madang and Port Moresby' Promotion! This is a 6 days special offer, promoting the Madang to Port Moresby route and vice versa with a base fare of K189 + K68.40 NAC taxes + GST.
View Offer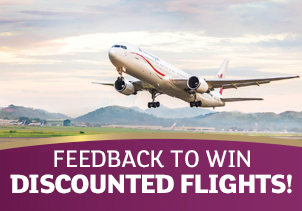 Give us your feedback to win discounted flights!
Kindly participate in our survey as your feedback will help us to serve you better. Complete the survey and be in the draw to win discount flight vouchers.
View Offer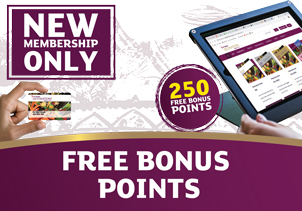 Free Bonus Points
Sign up online today and earn FREE BONUS POINTS from Destinations
View Offer
Discover the world
Find new Tour & Holiday experiences
Tours