Latest Offers
Special Offers and Deals from Air Niugini
Latest Offers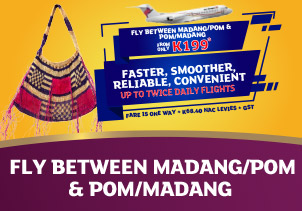 Fly between Madang and Port Moresby
Fly from only PGK 199* one-way between Madang and Port Moresby. Limited time offer! Faster, smoother, reliable, and convenient daily Jet services.
View Offer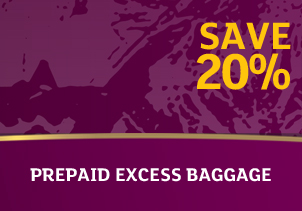 Save 20% on excess baggage
Air Niugini has availed prepaid baggage to the traveling public for those who think their baggage will exceed the allowable checked baggage allowance. Prepaid baggage are purchased in blocks of five kilograms (5kgs) with a minimum of five kilograms (5kgs) and maximum of forty five (45kgs) per passenger.
View Offer
Discover the world
Find new Tour & Holiday experiences
Tours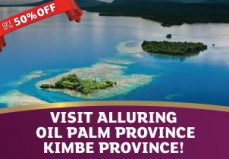 Book your complete Kimbe Getaway Package .Visit Alluring Oil Palm Province - Kimbe, West New Britain Province . Get Up To 50% Off at Walindi Plantation Resort & Liamo Reef Resort
Find Out More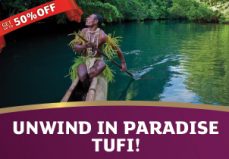 Unwind In Paradise Tufi, Oro Province. Tufi Resort PGK2,585.00 per person.
Find Out More