Cargo
Port Moresby Hub
Handling your cargo
All cargo enters and leaves Papua New Guinea through the Port Moresby Hub where our cargo centre is based. The centre operates two terminals – T1 for domestic cargo and T2 for international cargo.
Port Moresby Cargo Centre facilities
ULDs to transport large consignments of goods
Chillers for small consignments of perishable goods
Weigh bridges for weighing vehicles and other heavy cargo
Specialised equipment including main deck loaders, conveyer belts and forklifts with up to 5000kg capacity
Bonded cargo service for valuable goods
Capacity to handle oversized freight
Dangerous goods storage areas
A fully trained team equipped to service B747F, IL76, A330, MD-11, C-130, ATR72F and B733F aircraft
Port Moresby Cargo Centre Operating Hours
Monday – Friday: 08:00am-17:00pm Saturday: 08:00am-12:30pm
Our routes
Domestic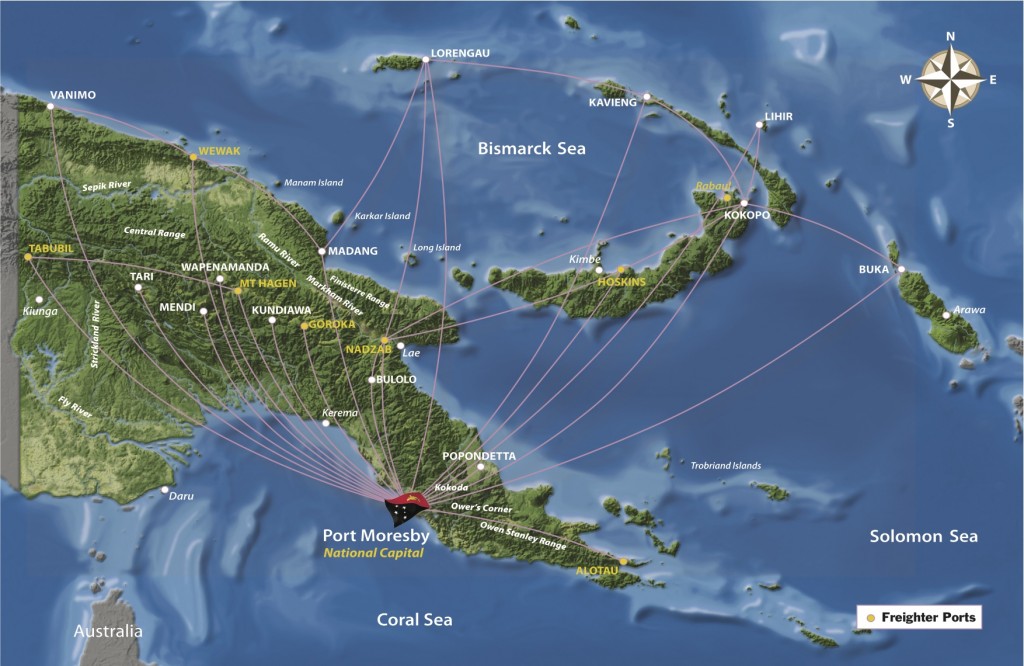 International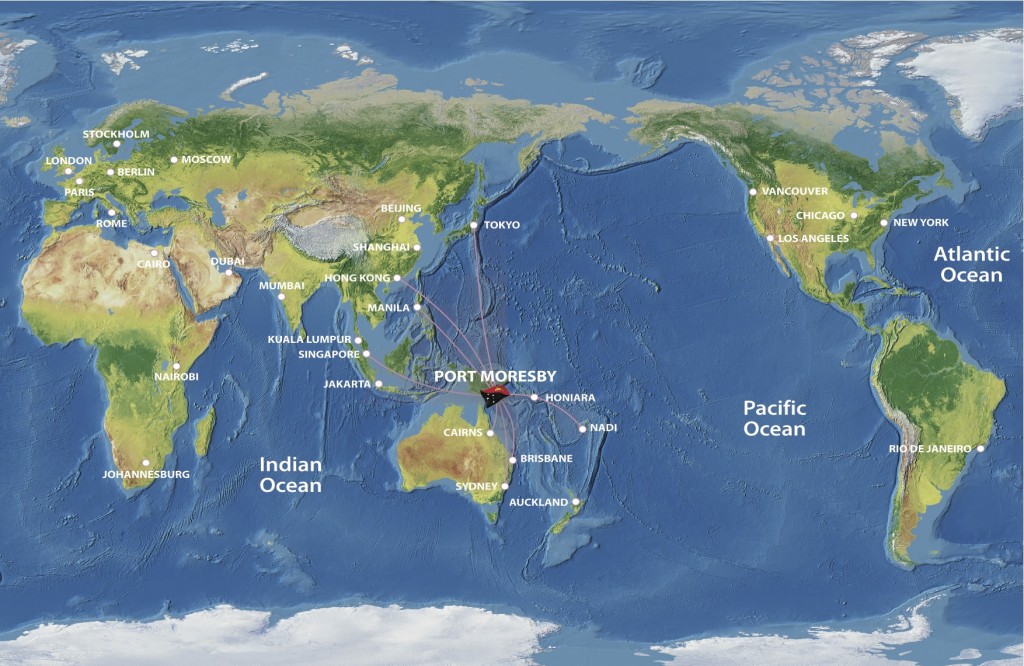 Our fees
Download the 2014 POM Terminal Service Fees here:
Conditions of carriage
View our terms here.