Seating Preferences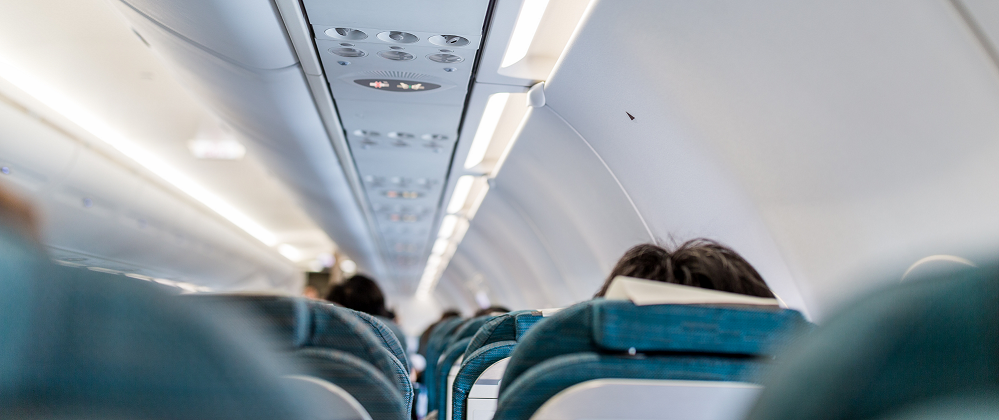 We understand that every traveler is different and that's why we offer a range of seating preferences to help you personalize your travel experience. Whether you value extra legroom, a more reclining seat, or proximity to the front of the plane, we have a seat preference that's right for you.
Seat assignments can be made in advance at the time of booking. If you already have a flight, you can also add your seat in Manage Your Booking on the website. Some seats are considered premium at may come at an additional cost.
What seat should I choose?
Tailor your travel experience to your specific needs and preferences by selecting a seat preference that meets your requirements. Take control of your travel experience and choose a seat preference that's right for you.
Regular/Standard

Regular/standard seats that are available on most flights. These seats are located throughout the cabin. They offer the same level of comfort as other seats on the plane, but they do not usually offer any additional features such as extra legroom or additional recline. Regular seats are the most common type of seat on an airplane, and they are usually the free of charge option for travelers.

Bulkhead

These seats are located in rows that have a partition or wall in front of them. The partition separates the bulkhead seats from the rest of the cabin and is typically used to divide the cabin into different sections. These seats are often located near the front or rear of the aircraft, and they are typically considered to be premium seats because they offer additional legroom and may have additional features such as extra recline or additional amenities.

Preferred

Preferred seats are considered to be more desirable than other seats. These seats are often located in a more desirable location within the cabin, such as near the front of the plane or close to an exit row. Preferred seats may also offer additional legroom or additional features such as extra recline or additional amenities. Airlines often charge a higher price for preferred seats, but they may also offer them as an option for frequent flyers or members of their loyalty programs.

Exit Row

Exit rows seats are located near an emergency exit. These seats typically offer additional legroom, and they are usually considered to be premium seats because of this extra space. However, there are some drawbacks to exit rows as well. For example, passengers sitting in these seats may be required to assist with the evacuation of the aircraft in the event of an emergency. In addition, exit row seats may not be suitable for young children or passengers who have mobility issues because of the responsibilities that come with sitting in these seats.
Premium Paid Seats
There are certain seats available for purchase by passengers. These seats are typically assigned and offered for free for Gold & Silver Executive club members as part of a loyalty program or as an upgrade. Paid seats can vary in price based on a variety of factors, such as the route and the seat type: Premium, Preferred or Exit. The price for each seat is per passenger for a single journey (taxes included).
By choosing a seat preference, you can enjoy the following benefits:
Comfort: If you value comfort, select a seat preference that offers extra legroom or a more reclining seat for a more comfortable flight.
Convenience: If you want a seat that's more convenient, you may want to choose a seat near the front of the plane, as it will allow you to disembark more quickly upon arrival for added convenience.
Emergency Exit Row Seating
Please note that the emergency exit row seats come with additional responsibilities. Passengers seated in the exit row must be able to perform certain duties in the event of an emergency, including opening the exit door and assisting other passengers. If you are unable to perform these duties, you will not be permitted to sit in the exit row. For safety reasons, the following travellers cannot sit in the emergency exit row:
Children under the age of 15 years (Children or Unaccompanied minors)
Travellers with reduced mobility (unable bodied)
Travellers with intellectual disabilities (disable or incapacitated)
Infirm, elderly or frail travellers
Vision impaired travellers with or without guide dogs
Parents travelling with, or nursing infants
Persons under lawful custody
Pregnant mothers
Sick or persons with medical conditions
Please carefully consider your ability to fulfill these responsibilities before selecting an exit row seat. Passengers who have special seating needs (e.g. medical, mobility) should inform Air Niugini at the time of booking so that appropriate accommodations can be made.
Note: Air Niugini will make every effort to honor your selected seat. However, due to safety, security and operational reasons, seat selection cannot be guaranteed. In such cases, Air Niugini reserves the right to change the assigned seat and provide the most suitable alternative.