Air Niugini commends staff for excellent Airport Handling during APEC
November 20, 2018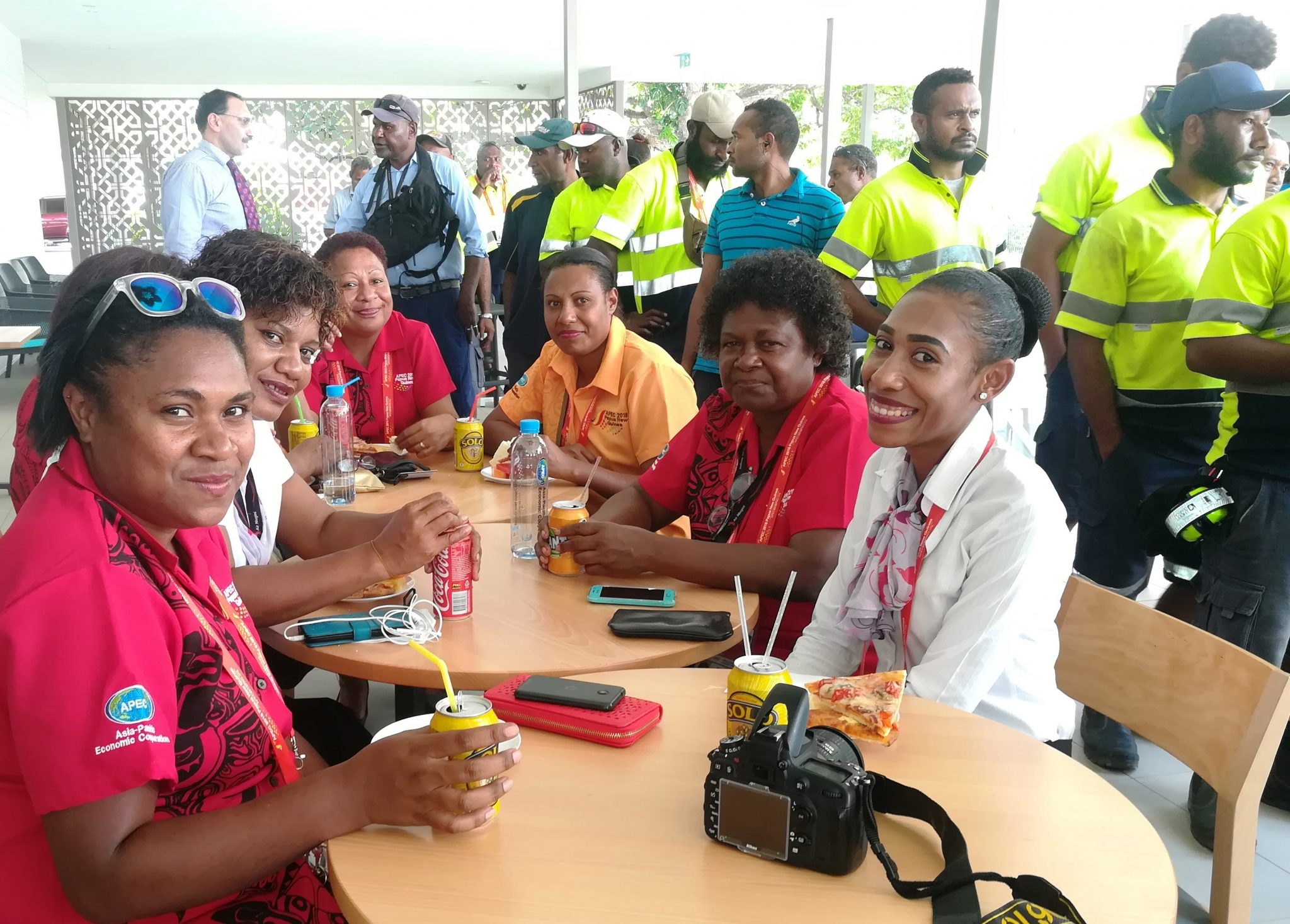 Air Niugini Management has congratulated all staff involved in the busy Asia Pacific Economic Cooperation (APEC) airport operations at Port Moresby's Jackson's International airport over the last few days, which ensured an excellent delivery of this important world event.
A lunch was organized today in appreciation of the effort of all staff  involved; Airline Operations, Aircraft Engineering, Aviation Security, Inflight Services, Ground Service Equipment, Operations Control and Air Niugini Cargo.
Air Niugini's representative on APEC and General Manager, Corporate Services Mr Marco McConnell on behalf of the airline's Board of Directors and Management thanked everyone for a job well done.
He said "It was a massive undertaking beyond our normal scope of airport handling due to the bigger aircraft sizes, much increased number of aircraft movements and the sensitivity and importance of many of the customers, however our team performed extremely well."
"We had to ensure strict protocols and precise coordination for the entire arrival and departure period, including the red carpet stairs, VVIP Arrival & Departure processes , which had to be executed safely and with absolute precision timing. The aircraft departure coordination and sequence of all ground handling activities were strictly adhered to, in order to ensure all aircraft were fully serviced and handled in time. We had passengers and crew from certain airlines coming back to acknowledge us. Thank you for a job well done, you did both Air Niugini and Papua New Guinea proud."
Air Niugini also acknowledged the Aviation Sector Working Group Lead – National Airports Corporation(NAC) and all the other organisations that assisted with the overall airport coordination during APEC.    We are all very proud to be part of the aviation working group.
A total of well over 100 extra foreign aircraft movements, carrying up to 10,000 passengers and hundreds of tonnes of cargo, were handled in Port Moresby since last week for APEC.
Corporate Communications Department
Monday 19th November, 2018