Air Niugini Destinations Loyalty Program Partners With Gazelle International Hotel
June 25, 2020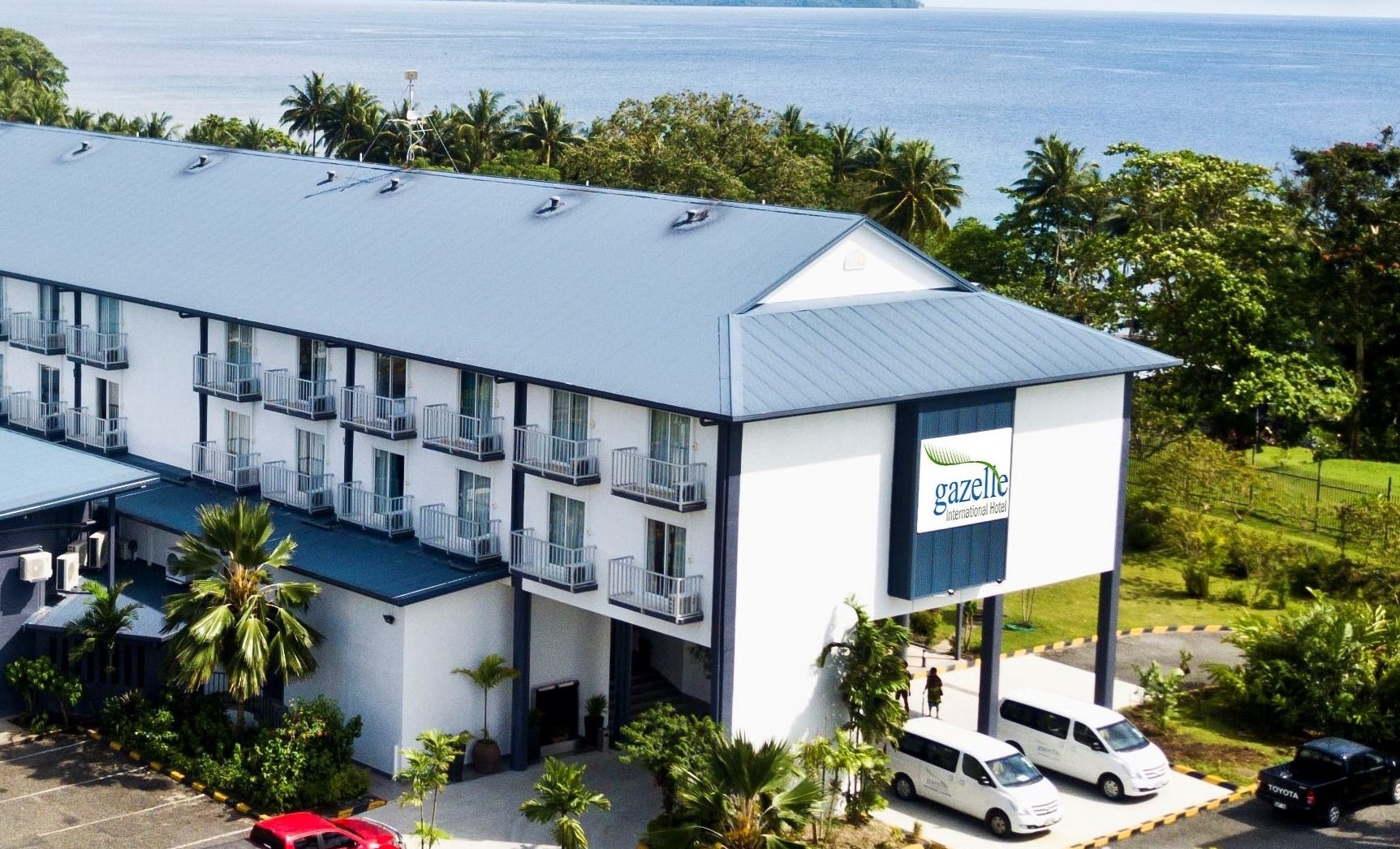 Air Niugini Destinations Loyalty Program proudly welcomes onboard Gazelle International Hotel Limited (GIH) in East New Britain Province as the recent inclusion to its program, bringing the total Destinations corporate partners to 20.
The airline's General Manager Commercial Services, Mr Dominic Kaumu welcomed GIH to the program highlighting Air Niugini's commitment to promote the tourism industry in Papua New Guinea.
He said the partnership, like many others that the airline has, further compliments Air Niugini's Post COVID-19 strategy to focus on the domestic market and promote local tourism.
Mr Kaumu said, "Air Niugini is working with the hotel industry to encourage individuals to take trips, visit a specific destination and enjoy the diversity and beauty of Papua New Guinea."
The two-year partnership provides Destinations members the opportunity to earn loyalty points when staying at Gazelle International Hotel either for business or leisure.
"A member earns points when staying at GIH. With the points earned, they can then redeem for a ticket or redeem on selected items from the other corporate redemption partners that we have.
"We want to provide Air Niugini customers an exciting way to earn points whilst enjoying the experience at our beautiful domestic destinations," Mr Kaumu added.
Gazelle International Hotel General Manager Luis Gomes said, "We are proud of our new partnership with Air Niugini whose innovation, passion and dedication is something we also aspire to in our business.
"Therefore it is a privilege to support the Air Niugini Destinations Loyalty Program and we hope with this partnership will be the beginning of better things to come," Mr Gomes said.
Please visit the Air Niugini Destinations website www.destinations.com.pg for more information on similar partnerships with other hotels and organisations in the country and how you can earn more points.
Corporate Communications Department
Tuesday, 23rd June 2020