Air Niugini Increases Domestic Services
October 2, 2019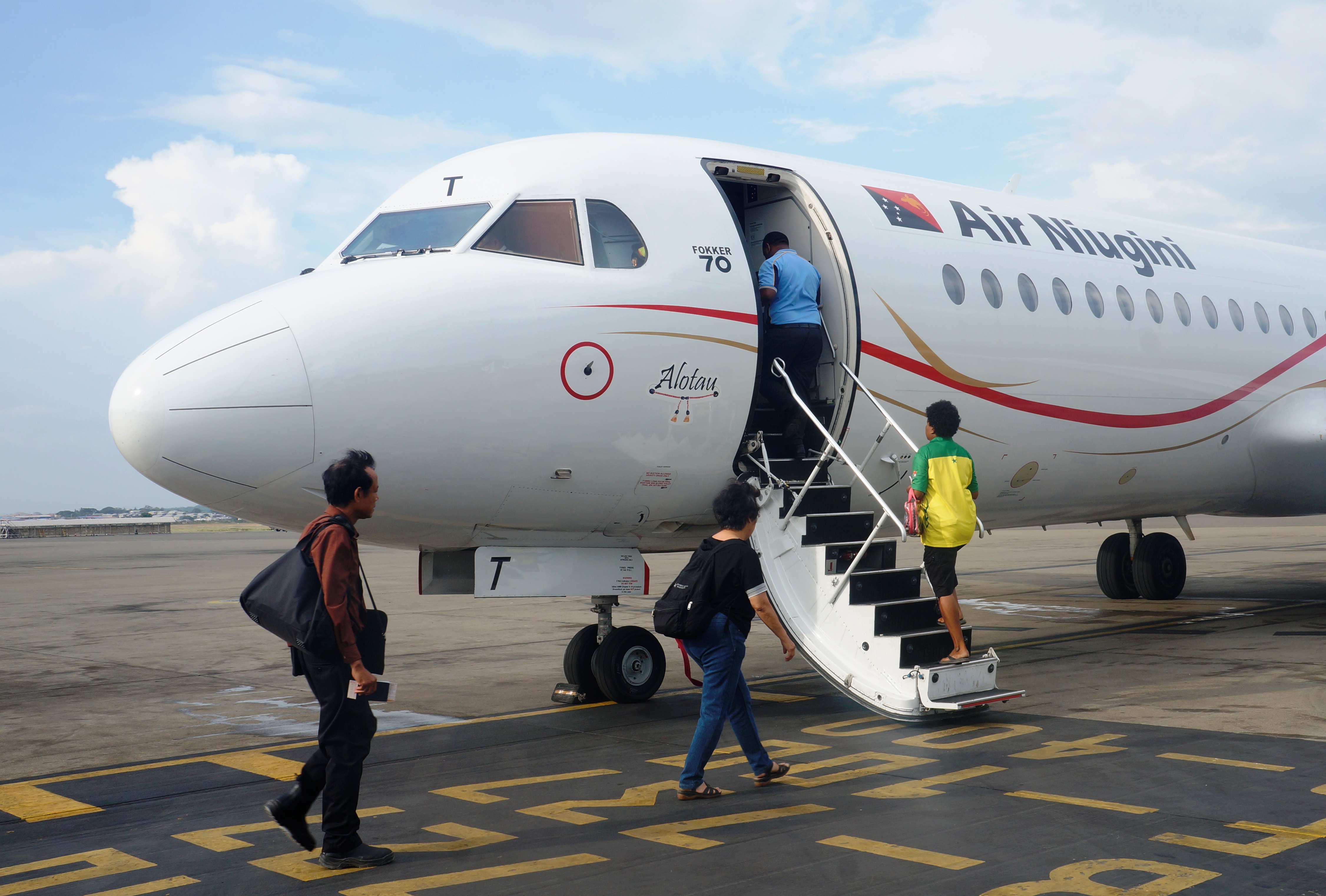 In line with Air Niuginiís Domestic Service Excellence program, and to provide more seats in preparation for the busy festive/Christmas period, the national airline has increased flight frequencies around the domestic network.
Air Niugini now has more flights to Goroka, Lae, Madang, Wewak, Vanimo, Manus, Kavieng, Hoskins and Rabaul. Meanwhile NACís airport runway upgrade works continue in Mount Hagen, Tari and Mendi, with Wapenamanda to commence on 09th October.
Flights from Port Moresby to Goroka have increased from 14 to 17 services in a week – the additional 3 flights operate on Tuesdays, Thursdays and Sundays.
Direct services between Port Moresby and Vanimo have increased from 2 to 3 weekly flights. This means Vanimo now has daily flights – 3 direct from Port Moresby, 1 via Wewak and 3 via Lae, Madang and Wewak.† This also results in an increase in flights for the Momase coastal services which link Lae, Madang, Wewak and Vanimo from 2 to 3 in a week.
A new direct service between Wewak and Manus has commenced operating on Mondays, and returning from Manus to Wewak on Thursdays.
Air Niugini now offers daily jet flights between Port Moresby and Manus – 3 via Kavieng, 1 via Lae, 1 via Madang, 1 via Wewak and 1 direct. The direct flights will increase to twice weekly over the festive period.
From 27th October the airline will double the number of flights connecting Lae with the New Guinea Islands region, via Hoskins and Rabaul, from 3 to 6 services weekly.
All the above flights are operated by Fokker jet aircraft, offering the fastest and most comfortable services.
With the changes outlined above Air Niugini, together with its subsidiary airline Link PNG, now offers 495 domestic flights every week. Additional services over the festive season will be provided subject to demand.
Corporate Communications Department
Wednesday 02nd October, 2019