Air Niugini Resumes Jet Operations To Aropa Airport
April 26, 2019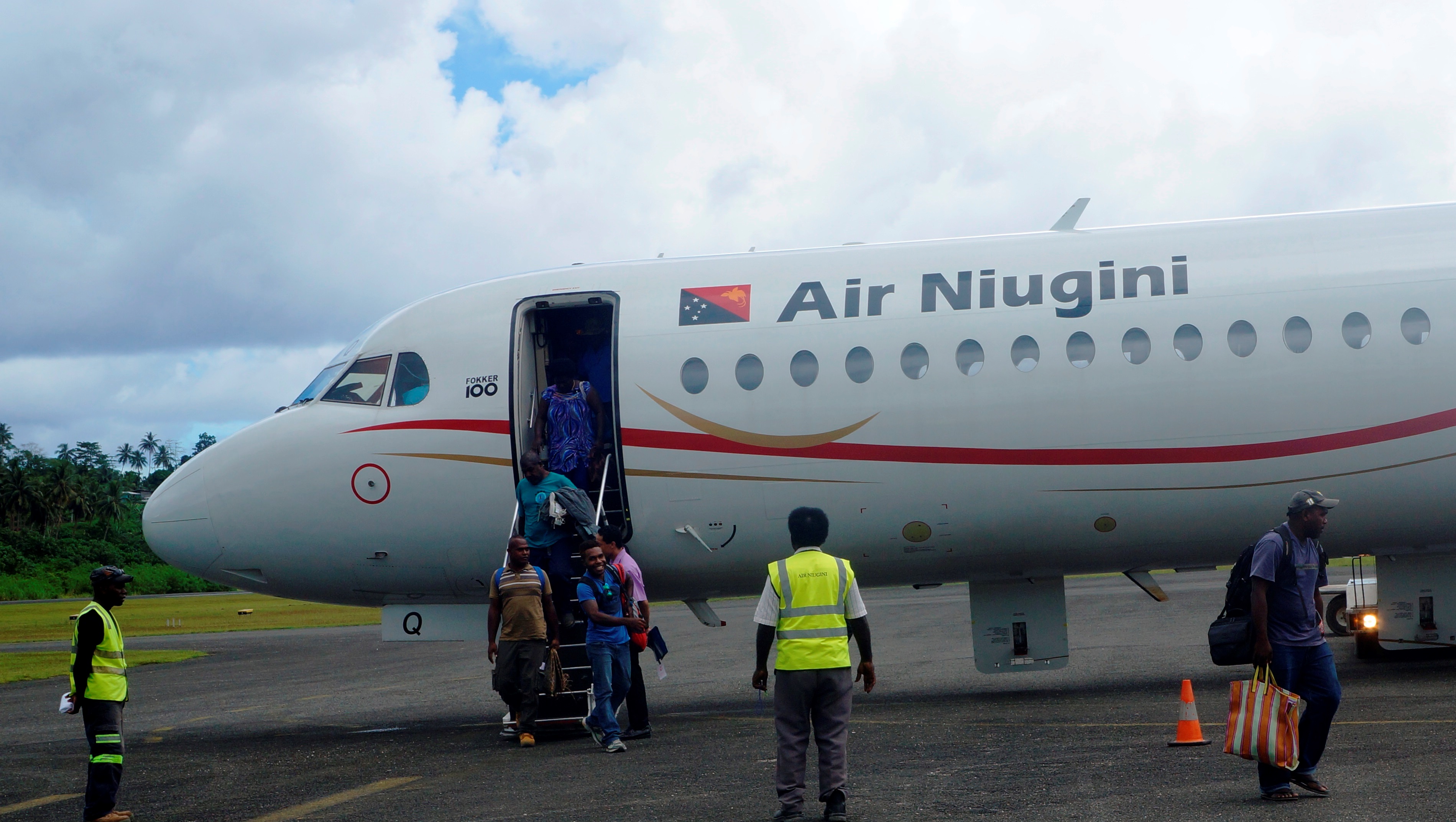 Air Niugini will resume jet operations to Aropa airport in Kieta, Autonomous Region of Bougainville (AROB), effective Tuesday 07th May, 2019.
The flight resumption is made possible following the installation of solar panels which supply power to Precision Path Indicator (PAPI) lights at the airport runway. PAPI lights are a visual aid that is generally located beside the runway that provides guidance information to help pilots maintain the correct approach to an airport. It is a requirement for jet operations.
The previous solar panels were stolen by criminals resulting in suspension of jet operations to Aropa for several months. This is not the first time solar panels were stolen affecting flights into the area. Again, the National Airports Corporation (NAC) has funded the installation of solar panels with the Provincial Government guaranteeing security at the airport area.
Air Niugini will operate twice weekly flights to Kieta every Tuesday and Friday. Flight PX 262 on Tuesday will operate from Port Moresby direct to Kieta and later Buka, where it changes the flight number before continuing to Hoskins and back to Port Moresby while PX 252 on Friday goes from Port Moresby to Hoskins and Buka, again changes flight number and returns to Kieta and Port Moresby.
Once the runway works at Tokua airport, Rabaul are complete by the end of May, the Hoskins stopover on the above flights will revert to Rabaul.
Air Niugini flights to/from Kieta are operated by our Fokker 100 jet aircraft, which offer a more comfortable and faster journey, and the aircraft feature both economy and business class seats.  Air Niugini is the only airline offering nonstop flights between Port Moresby and Kieta in addition to offering services between Kieta and Buka and Kieta and Hoskins along with the inclusion of Rabaul from next month
Corporate Communications Department
Friday 26th April, 2019