Cardinal's arrival in Port Moresby
November 28, 2016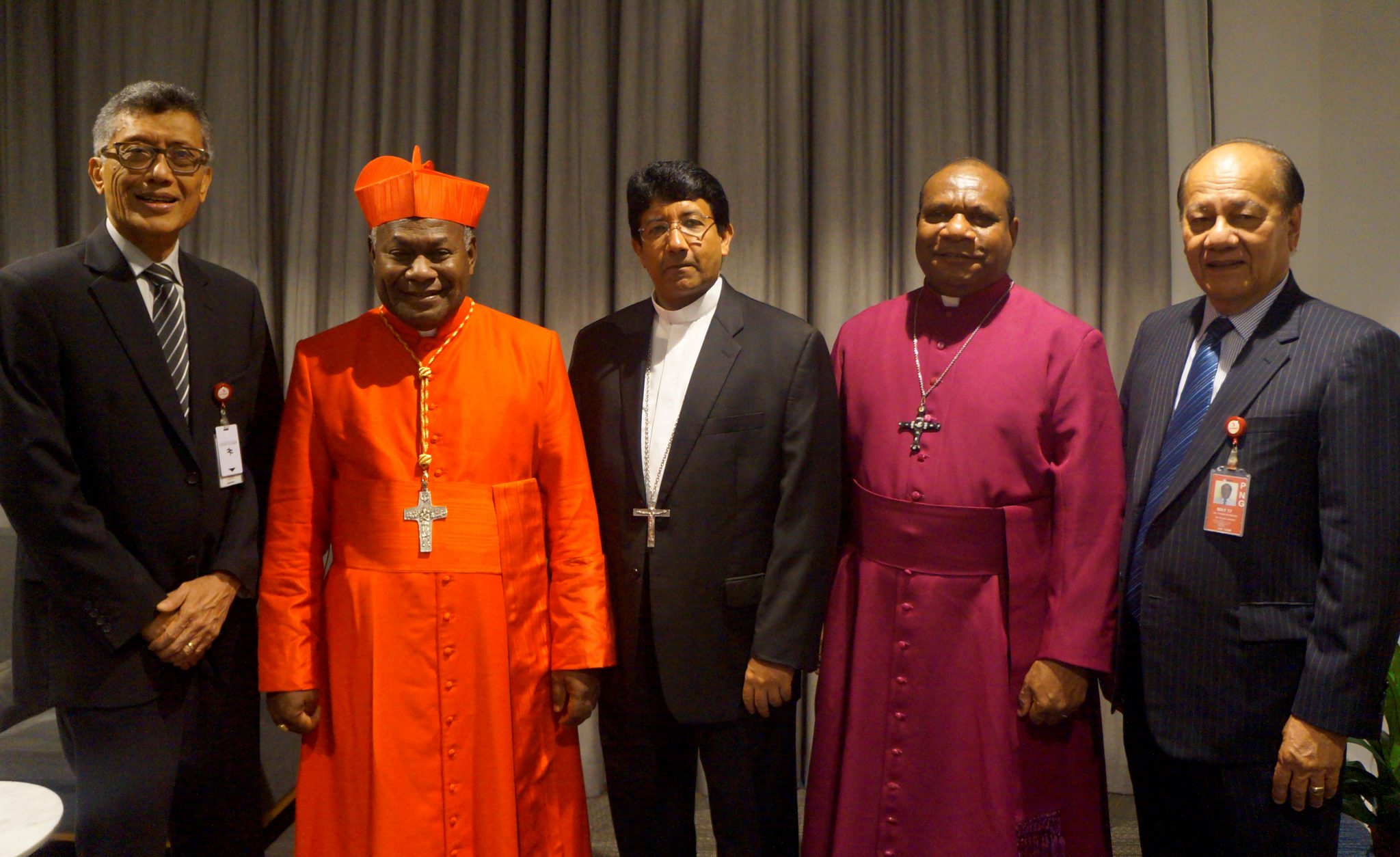 Air Niugini Board Chairman, Sir Frederick Reiher and CEO Simon Foo were among hundreds of Catholic faithfuls who turned up at Jackson's International airport in Port Moresby as early as 4am on Friday morning to welcome the arrival of PNG's first ever cardinal, Sir John Ribat.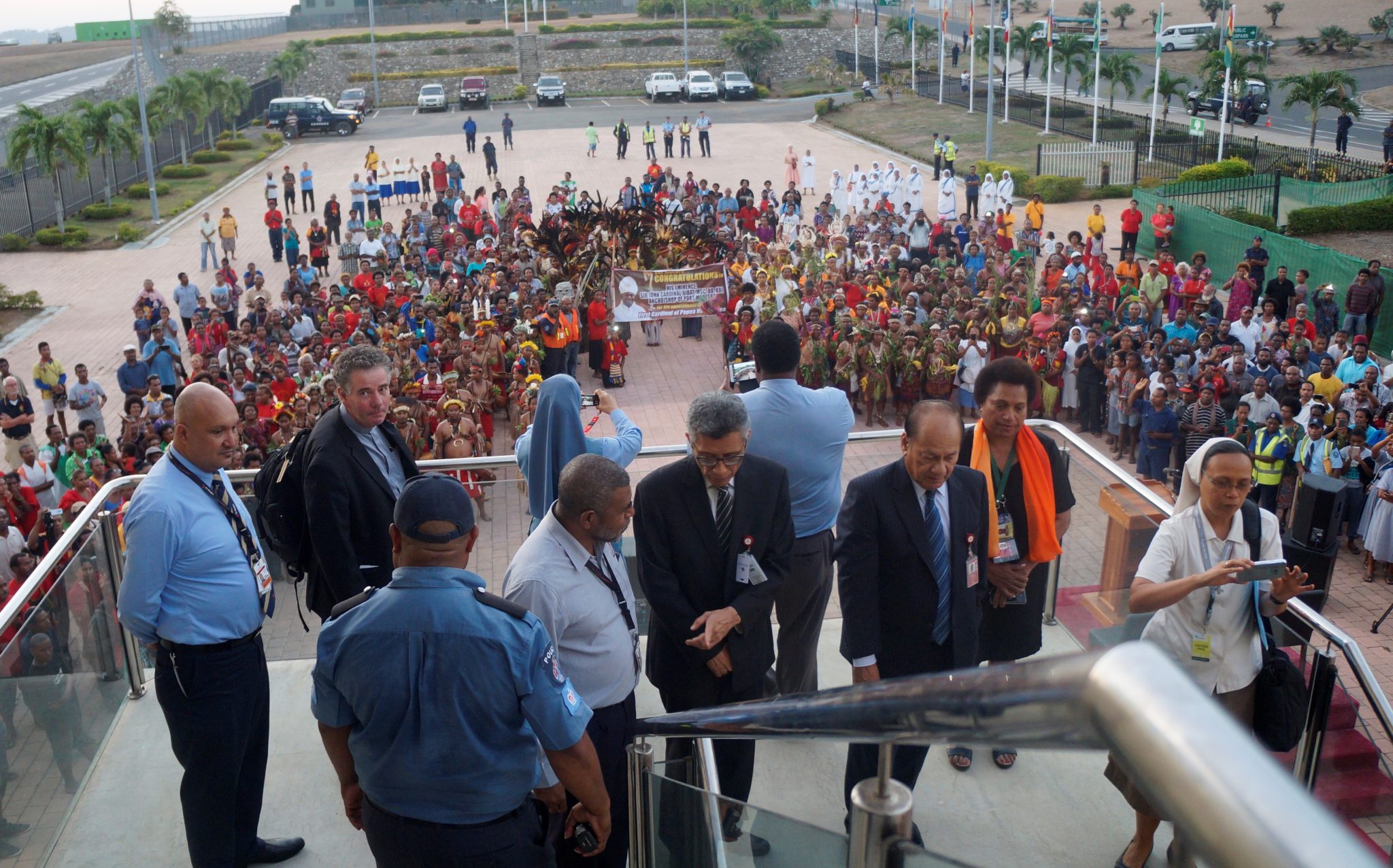 Sir John returned from Rome via Hong Kong, arriving in Port Moresby at 5am. He was there to receive his red hat and cassock of a cardinal from Pope Francis. Sir John from Volavolo Village in Rabaul District of East New Britain is among 100 plus cardinals in the world, who are just a step away from becoming Pope, at least one of them!
He also acknowledged Air Niugini for ensuring a smooth travel to and from Rome.