Memorial Service
October 8, 2018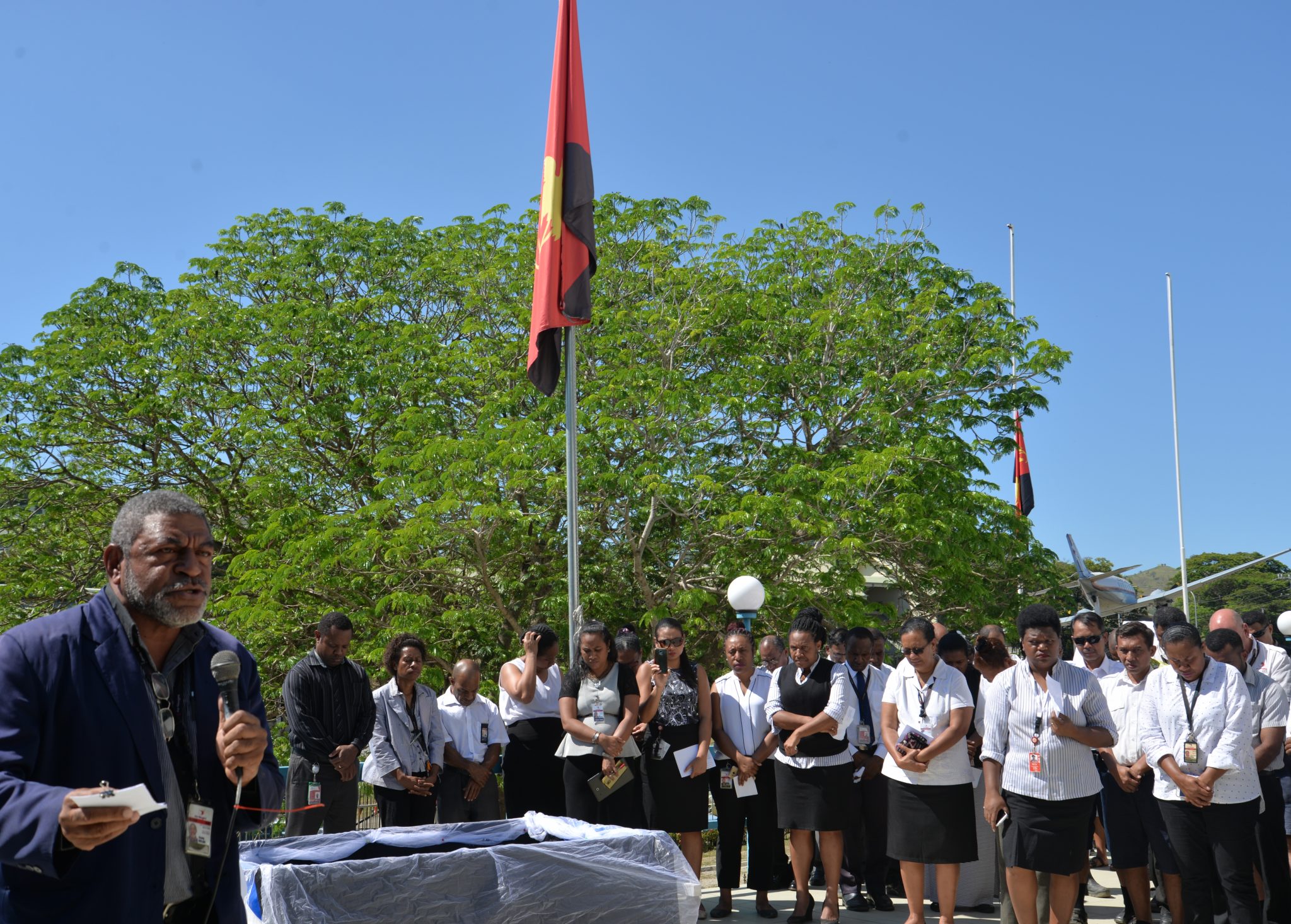 Air Niugini Board, Management and staff together with some members of the diplomatic corps attended a memorial service at Air Niugini Headquarters in Port Moresby this morning (Friday 05th October) to mark the passing of seven days since the tragic accident of flight PX-073 and to express sympathy towards the passenger who lost his life.
Prayers were offered for the deceased passenger and his family, as well as the survivors, before a minute's silence was observed.  Our staff also attended memorial events at the crash site in the Chuuk lagoon and the hospital where injured passengers are being treated.  The Governor and Lt Governor of the State of Chuuk also led the Chuukese communities in this period of silence.
Similar events were observed by all Air Niugini staff throughout our network in both domestic and international offices as well the General Sales Offices.
During the memorial, Deputy Chairman of Air Niugini Board, Mr Andrew Nui spoke of the sad loss of one of the passengers from the flight and asked for those attending to remember both him and his family in their prayers.
He also wished a quick recovery for those passengers being treated in hospital for their injuries. Mr Nui also took time to thank both local islanders on Chuuk and the US Navy team who went out into the lagoon to assist passengers and crew.
"Their courage and quick thinking helped save lives and our thanks and gratitude goes out to all of them." Mr Nui concluded
Corporate Communications Department
Friday 05th October, 2018