Naming of the third Fokker 70 "Hoskins"
April 14, 2016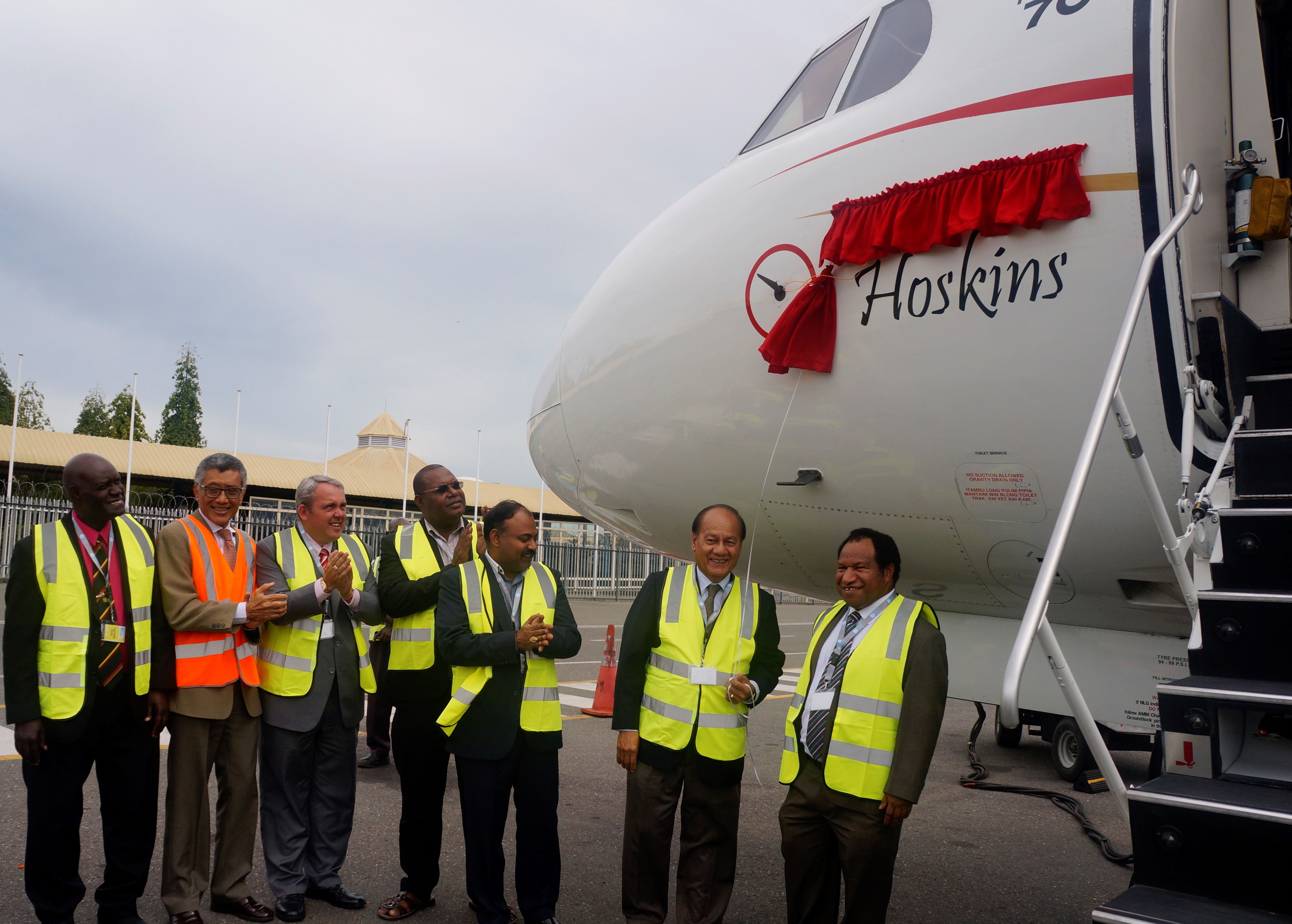 Air Niugini in a ceremony today (Thursday 14th April 2016) named its latest Fokker 70 aircraft "Hoskins".
The aircraft is the third of the total nine F70 aircraft expected to be delivered to Air Niugini by 2017.
Air Niugini Board Chairman, Sir Frederick Reiher in his address said the name Hoskins is in recognition of the important role played by West New Britain to Air Niugini's domestic air services. He said the naming of the aircraft also comes at an ideal time as Air Niugini has been designated as the official carrier of the 2016 PNG Games. The games will be hosted in Hoskins in November this year.
"Air Niugini  has undertaken the massive task of transporting over 7,000 athletes from centres right across PNG to the games and back. Our new aircraft will be invaluable." Sir Frederick said.
A Fokker 70 aircraft is faster, more efficient with superior passenger comfort and will enable Air Niugini to improve domestic services to key regional centres.
The arrival of the third Fokker 70 now brings to total 24 aircraft in Air Niugini fleet including Boeing aeroplanes, Fokker 100s, Q400s and now the F70s. Air Niugini leases 7 Dash 8 aircraft to its subsidiary company, Link PNG.
Sir Frederick together with the Minister for Public Enterprise and State Investment-William Duma, Minister for Sports-Justin Tkatchenko and Governor for West New Britain-Sasindran Muthuvel  and the rest of the invited guests proceeded to the air site where they did the unveiling to mark the christening of the aircraft.
Corporate Affairs Department
Thursday 14th April, 2016