Resumption Of Air Niuginiís Jet Services To Hoskins Airport
June 18, 2015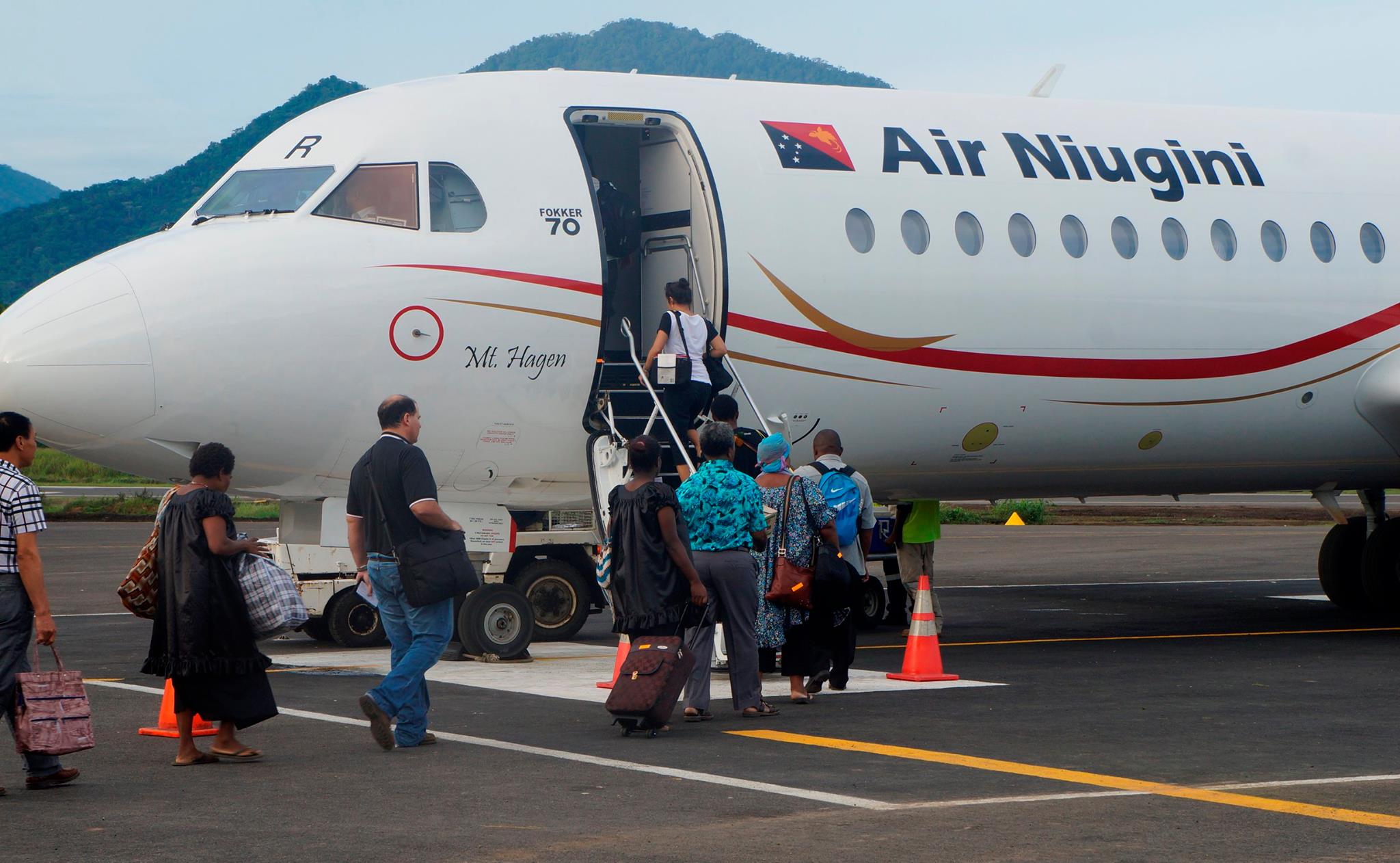 Air Niuginiís jet aircraft have resumed operations into Hoskins airport, West New Britain early this week(Tuesday 16th†June 2015) after not flying there for 8 years due to poor runway condition.
The decision to resume jet services was made after works to maintain and extend the airport runway was completed last month.
The flight PX 244 also marked the first for Air Niuginiís recently acquired aircraft, Fokker 70 to operate to Hoskins.
A good crowd turned up at the airport to witness the arrival of the new aircraft.† Apart from the commercial passengers, on board F70ís first flight were leaders and bureaucrats from the province including Police Commissioner- Garry Baki, Secretary for Works- Roy Mumu, Talasea MP Francis Marus, Provincial Administrator Williamson Hosea and others who were welcomed by a traditional singsing group on arrival.
Air Niugini General Manager, Customers and Markets Dominic Kaumu said the F70 has better range with high tail engines and bigger cargo hold and cargo doors. Its operations now into Hoskins airport allows for additional capacity for passenger and cargo movement in and out of West New Britain.
ď I appeal to the people of West New Britain especially the businesses here to take advantage of the opportunity provided here so that we can continue to use F70ís service for a long time.Ē
The F70 provides a faster and comfortable service. It takes about an hour to arrive in Hoskins, compared to a turbo prop aircraft which takes about 1 and half hours. F70 has a total 76 seats including 6 business and 70 economy class seats.Ē
For the last 8 years, only Dash 8 aircraft and recently Q400 operated in and out of Hoskins airport.