Smart Ideas Winners Receive Awards
August 27, 2019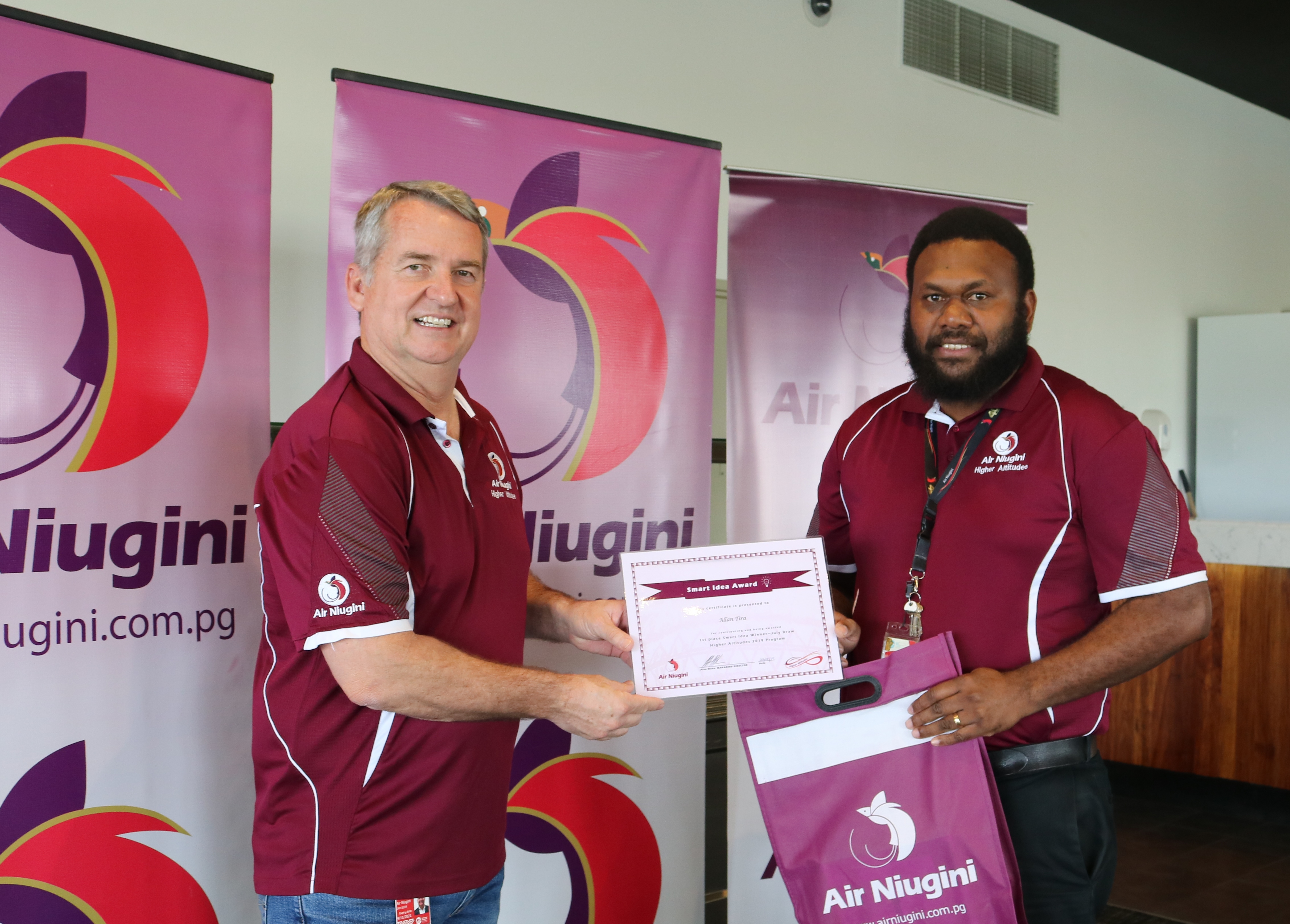 Air Niugini continues to recognize and award staff members who contribute best ideas towards the Smart Ideas campaign, which is part of the four pillars under the airline's Higher Altitude Program.
On Friday, six staff from various departments within the airline were awarded for contributing their best ideas during June and July this year.
Most winning ideas centered around reduction of aircraft fuel consumption to tax exemption for tourists' fares, sale of travel insurance and establishment of Port Moresby based IATA training facility among others.
The winners received tablets, vouchers for meals and body massages as well as various Air Niugini merchandise.
The Smart Ideas campaign aims to reduce costs, generate more revenue, build a stronger and happier workforce and excel in customer offerings. It also ensures staff inclusiveness and helps them to think positively by contributing ideas.
Each month, staff from Air Niugini network both domestic and international submit their ideas to a committee who then selects and awards those who submit the best ideas.
The winning ideas are passed onto department champions and program officers within Air Niugini who implement them.  All staff members are encouraged to continue contributing ideas to the program.
Corporate Communications Department
Monday 26th  August, 2019